Minsk Street Fashion Style: a Designer in Cool Sandals and a Lover of Korean Trends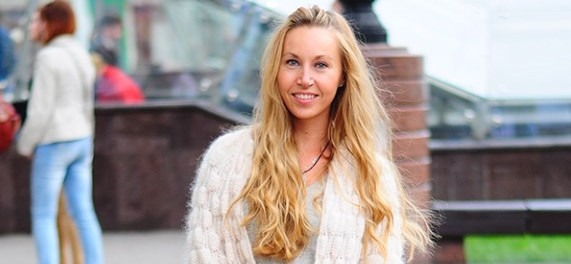 The Minsk street style amazes with an ever-changing face – including bright colours, oversized accessories, fabulous shoes and drool-worthy bags. When it comes to street fashion, most Minskers know how to play into the spectacle, and how to do so with integrity as each of them expresses a key element of their personality.
Definitely, like in any other megalopolis, some care about their style and others – not. Meanwhile, we've met some truly fashionable passers-by whose appearance and smiling faces captured our attention. Below are their comments on clothing, brands and ways to save money on shopping.
Polina, in search of herself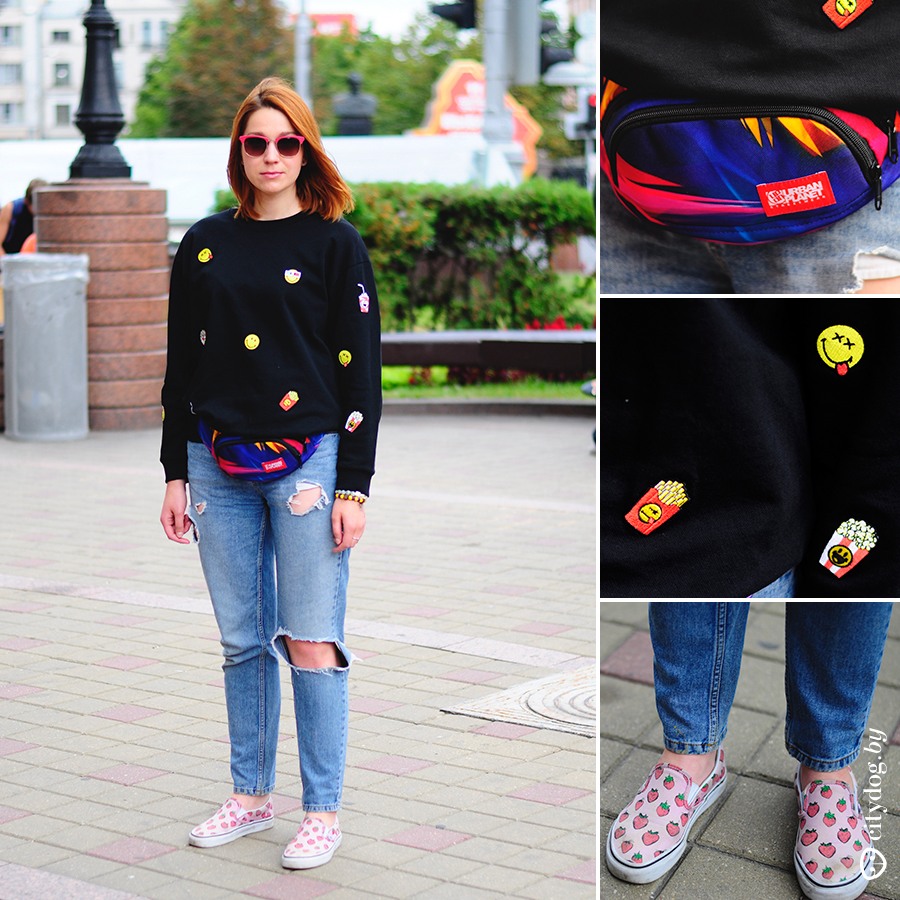 Though I have got a degree in arts, now I'm running my own tourist agency. However, I would like to work in my field and find an application to the knowledge I received at the Institute of Arts. At present, I'm being interviewed at PinchukAr Centre, and its heads are likely to hire me. For now, I'm the most suitable candidate, at least that's what the interviewers told me.
I don't know the brand name of this shirt, but the purse is from Urban Planet – an Ukrainian local brand. I'm also wearing Vans sneakers, and jeans from Pull&Bear.
Karina, a student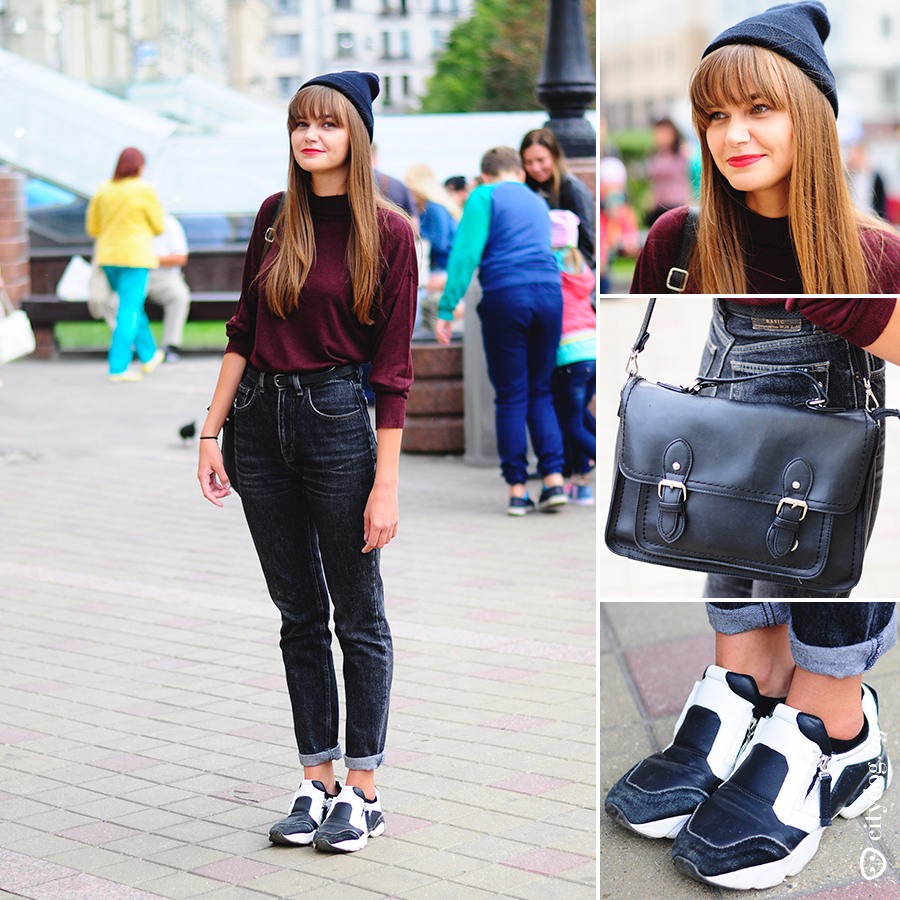 I've bought these sneakers at a Korean online shop. My sister has lent me this purse, and these jeans are actually a gift from my friend. I bought the shirt in an ordinary store. The hat is also from Korea.
Why Korea? This is because I like their fashion. There are a couple of Korean designers whom I really appreciate.
Eugene, a cosplayer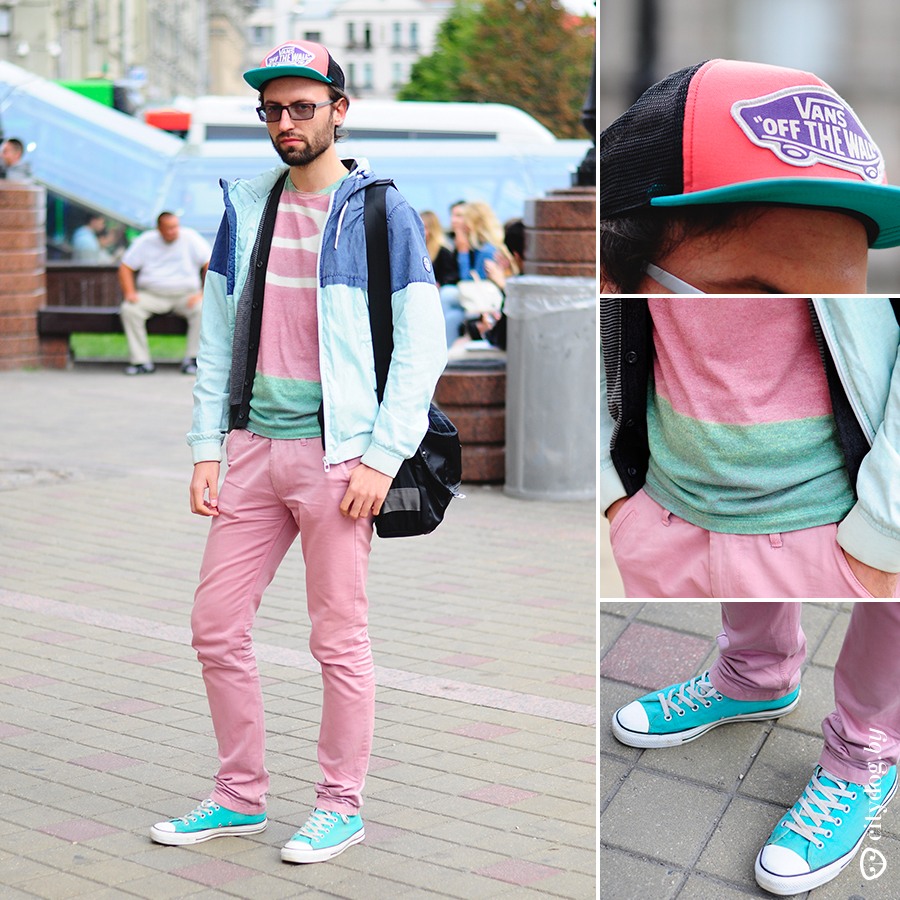 Interestingly, I've been previously mentioned in your cosplay interviews! Frankly speaking, I don't really care about brand names. I have bought some clothes in Saint Petersburg: for example, these pants, the coat and the cap. There isn't such a wide range of clothes in Minsk as for example in St. Petersburg. There you can find some clothes from last year's collection – which are coming into fashion in Minsk only now – with good discounts.
Kristina, a client consultant at Velcom (mobile operator)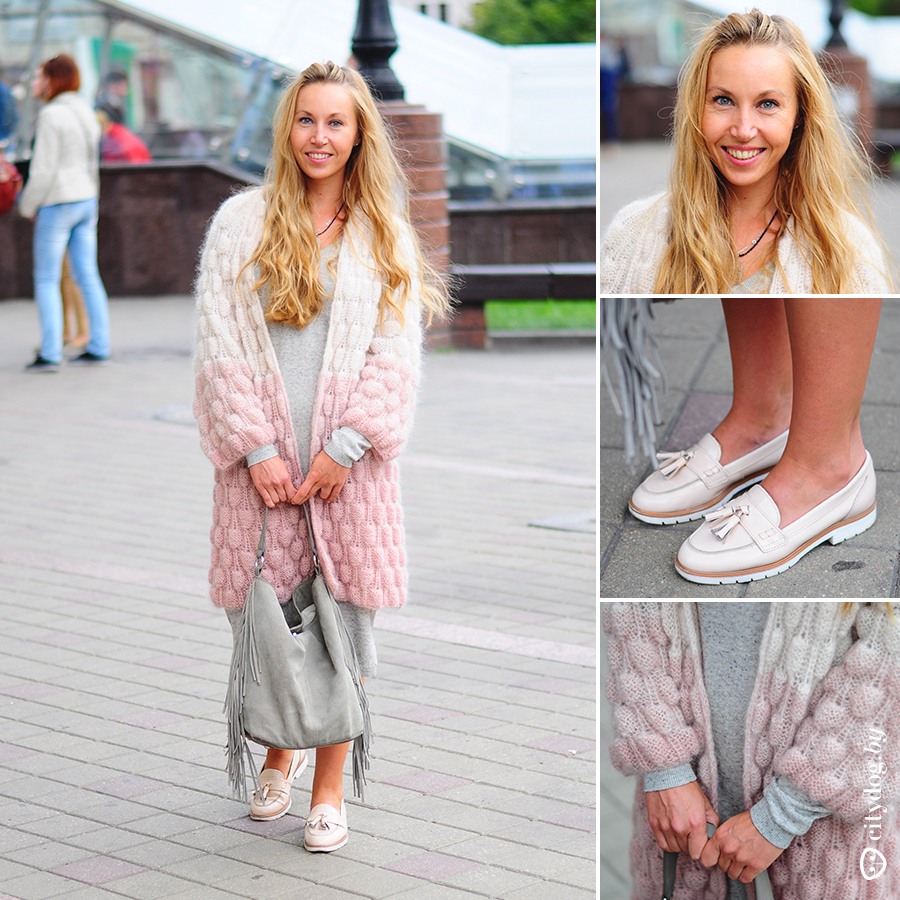 The clothes that I'm wearing today don't have any special history. I bought this purse in Mango, shoes are of Carlo Pazolini, and the dress is from Bershka.
Meanwhile, the cardigan has been woven by my mother's skilful hands. I usually buy clothes in Minsk or Smolensk. Why Smolensk? My friends live there so when I come to visit them I often go shopping.
Anna, a stylist and designer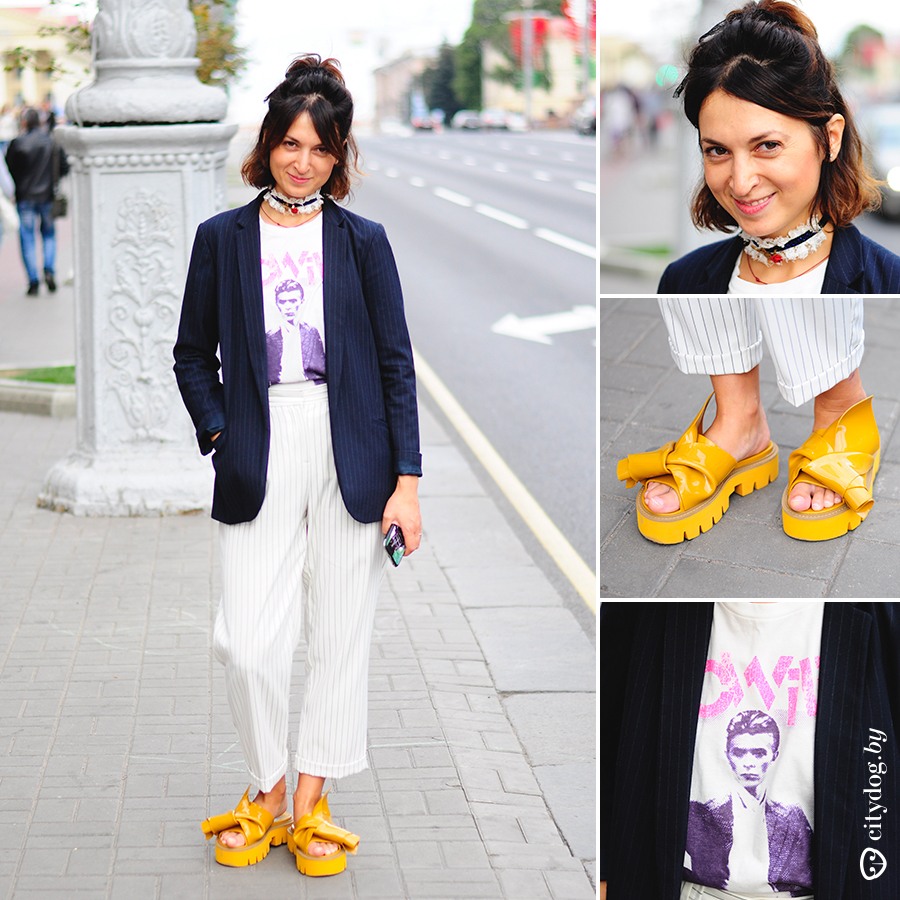 Actually, I live and work in Moscow. I've come to Minsk to visit my parents. My jacket and trousers are from Top Shop, and I have bought this t-shirt in TSUM, with a nice discount. My favourite clogs are from No.21. Openly speaking, Minskers look at me strangely when I'm wearing these shoes. Few people find them stylish here.
As regards this choker, it's my masterpiece. I'm a designer after all.