What does America buy from Belarus?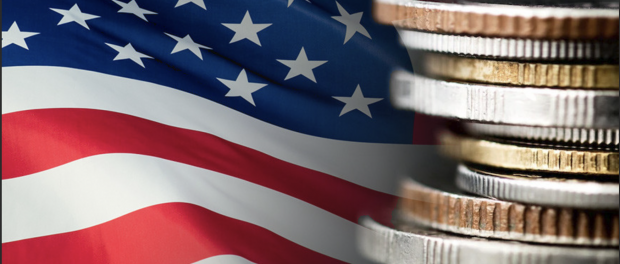 U.S. foreign trade statistics show that last year the United States significantly reduced exports to the Republic of Belarus and imports of goods from our country.
How did they trade before?
In 2021, the United States ranked Belarus' top 10 trading partners in foreign trade turnover (10th place), writes Myfin.by.
In recent years, imports of goods from the United States exceeded the domestic exports to this country, and only in early 2022, was there an opposite trend.
According to Belstat, in 2021, the indicators of Belarus' merchandise trade with the United States were as follows:
trade turnover – $1,020.2 million
exports – $490.8 million;
imports – $ 529.4 million; exports – $ 490.8 million;
the balance – minus $38.6 million.
The main commodity items of domestic exports to the United States were potash fertilizers, particle boards, pipes, tubes, and profiles seamless of ferrous metals, x-ray equipment, furniture and parts, and linen fabrics.
Imports from the United States were mainly for technical goods: instruments and devices used in medicine, automobiles, and other motor vehicles, machine tools for metalworking, etc.
New Realities
In 2022 there was a decline in the dynamics and structure of foreign trade relations between Belarus and the United States. The United States introduced several economic sanctions against Belarus, including those affecting foreign trade: export control measures, restrictions on export, re-export, and sale of luxury goods in Belarus, etc. In addition, many Belarusian companies are under U.S. sanctions.
In response, Belarus has included the United States in the list of countries committing unfriendly acts against Belarusian legal entities and individuals (decree № 209 of the Council of Ministers of April 6, 2022).
According to the U.S. Census Bureau, last year, the country imported goods from Belarus worth $208 million (here and below values are rounded to whole numbers).
Imports of potash fertilizers dropped markedly, from $292 million in 2021 to $103 million last year. Due to sanctions against domestic fertilizers, Belarus left the top three key potash suppliers in the U.S., losing to Canada, Russia, and Israel.
The Americans paid $19 million for imports of seamless pipes, tubes, and profiles from Belarus, $18 million for imports of chipboard, $9 million for imports of x-ray equipment.
Imports of the following commodity items amounted to about $3 million:
joinery building products;
raw flax or processed flax;
plywood of laminated veneer;
wheat gluten (dry or natural);
linen fabrics.
In addition, Belarus sold furniture and parts, aluminum rods and profiles, ferrous metal structures, prepared or canned fish (caviar), spirits, honey, chocolate, and other products containing cocoa to the United States.
U.S. exports to the Republic of Belarus in 2022 totaled $39 million.
The critical export items were:
automobiles and other motor vehicles (shipments only in early 2022) -$9 million;
motor vehicle parts and accessories – $4 million;
instruments and devices used in medicine – $3 million.
Also, in 2022, the U.S. supplied Belarus with lathes, diagnostic reagents, cosmetics, electronic integrated circuits, and internal combustion engines.