"Milavista" operates in the red
"Milavitsa", Belarusian manufacturer of women's lingerie works only 3 days a week. Sales decrease is recorded by all brands Estonian holding company Silvano Fashion Group (SFG) works with – Milavitsa, Alisee, Aveline, Lauma Lingerie and Laumelle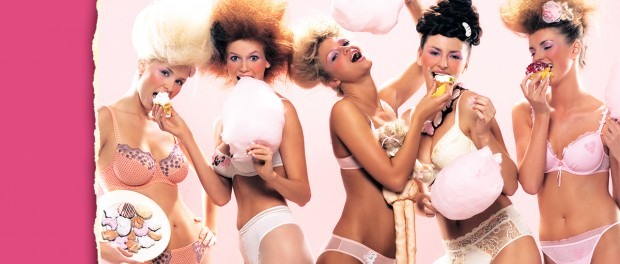 Over the 1st quarter of this year SFG sales decreased by 51.8% to 13 mln. euros according to the financial report, the company posted on the Tallinn Stock Exchange website.
SFG suffered wholesales decrease of 58% to 9.2 million. euros and retail sales drop of 21.4% to 3.9 mln. euros.
There's been a decrease in market sales of 62.1% to 6 mln euros in Russia, 26.7% to 5 mln. euros in Belarus and 84.2% to 220.000 euros in the Ukraine. Since the beginning of 2015 SFG holding has been working with a loss of 349.000 euros.
The company finished the last year with a profit of 10.6 mln. euros. Total sales volume exceeded 100 mln. euros in 2014, which is 20.6% less than in 2013.
There are 56 own and 8 franchise stores selling SFG products in Belarus. Estonian Holding owns 84.9% shares in JV "Milavitsa". More than 90% of the SFG's total sales is accounted for the Belarusian company. The lingerie manufacturer had to switch to a three-day workweek due to the sales decrease, as the company's CEO Elena Tkachenko said in the inreview with TUT.by, the leading Belarusian news website.
"We expect this to be a rather short period, presumably less than a month," – "Milavitsa" CEO said. "There has been a decline in the purchasing capacity at the company's three major markets – Russian, Ukrainian and Belarusian," – Elena noted. "We have always been selling four of five items at these markets. The situation in Russia, Belarus and in the Ukraine is complicated, thus, objectively there's been a drop in purchasing capacity due to the crisis. And this is reflected in our sales as well," – Elena Tkachenko says.
She noted, that the average decline of the purchasing capacity in the industry is estimated at 40%.
"But we believe that we'll finish this active sales season – June till August – as an industrial trend or even with the 10% profit," – the JV "Milavitsa" CEO says.
The company is going to expand capacity and production this year. "We expect retail growth starting this Fall," – Elena Tkachenko ads.