Holograms in the air: Belarusians' startup is about to win Virgin's £150,000 prize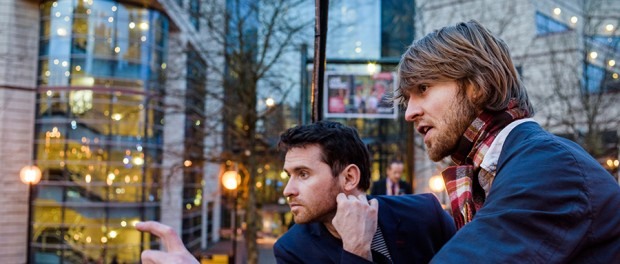 Brest residents Artem Stavenko and Kirill Chikeyuk know one another from childhood: they are brought up at the same street, finished secondary school and graduated from universities in Belarus, and then both went to get their doctoral degrees to the UK. Kirill studies biomedical engineering and Artem is fond of energetic sphere.
"An idea to do our own business appeared not in a very prosaic way, Artem laughs. We were standing at the bank of the Thames and were thinking about what to do in Great Britain. We had a "business spirit" and there was a strong wish to realize it."
Initially, the Kino-mo Company, which the guys organized, started to develop bicycles with advertising on the wheels:
"We had a thought that we need to use a numerous army of bicycles, because a bicycle in London is a full-fledged type of transport. From the point of view of the time that project was full of suffering. Now I think that it could be better to study to achieve doctoral candidacy than to develop the project, because it was impossible to do both on a high level. At least there is not enough time in a day. In general, that project had been on the background and we were most likely to deal with it as a hobby, but about 2 years ago we undertook to do it seriously."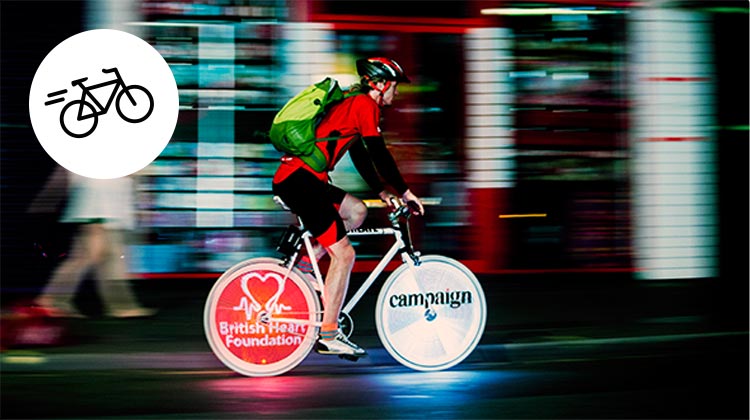 In the course of events Dmitry Malinovsky of Minsk joined the guys, and now he is involved in the project as a senior engineer. For this moment there are 6 employees in the company.
"We started from the downs. Now Kino-mo is an engineering company, i.e. we create and develop technologies, provide support and sell licences. In present moment we have sold them into 5 countries: people purchase a licence, open advertising companies in their native countries, and pay a light duty to us."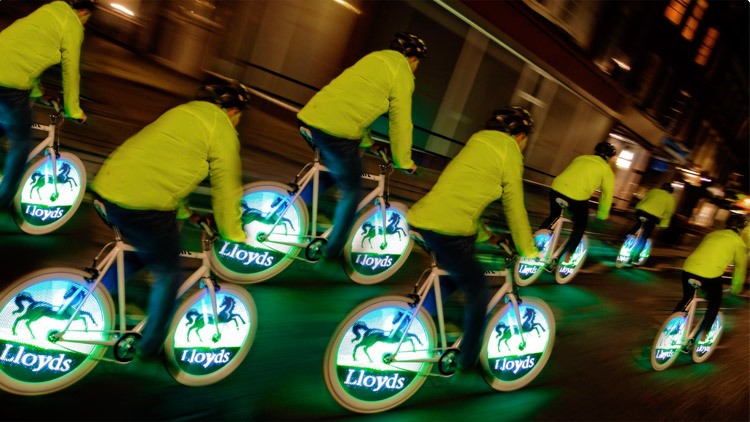 During promotion of their bikes with advertising on the wheels, Artem and Kirill started a new direction in the company's development – hologram screens.
"We conducted researches – nobody had ever realized this complicated technology solutions on such a level. But our screens are easy in usage: you have just to bring, put and plug it in a socket – and there are holograms presented for you. Nobody had ever had anything like that: with one pressing a key any image or video can be transferred to the screen, and the technology itself can be zoomed."
The guys work with 2D and 3D, but from the visual point of view 3D makes a stronger stimulus in comparison, for instance, with an ordinary billboard. That's why advertising and marketing specialists are interested in potential of holograms. Though Kino-mo is going to sell their technology to ordinary people.
"We have already received a lot of mails from the people who have an intention to buy our final version as soon as it will be ready. Someone plans to demonstrate it to the guests, someone wants to show the goods of one's small shops, and someone will use it for presentations."
Development of holographic screens continues, but a startup has already been included in top 10 of a famous "Pitch to Rich" competition, organized with the support of Virgin Media.
"The head of Virgin Groups is the world-renowned businessman Richard Branson. The campaign he organized is now announced from any TV-set and billboard. Mr. Branson launches £1,000,000 for all the nominations. At first, there were 2,500 projects submitted for the contest, and after different competitions, contests and business plans' analysis we were included in top 10."
Now an online voting is being held at the official website, and our guys take the 4th position. Only three final projects will be personally presented before Richard Branson. The winner will get an advertising campaign worth £150 000.
"We always note that our project is Belarusian and, of course, we hope for support from our homeland – it's very hard to compete with the British startups in online voting. It will take you only 30 seconds to vote for us: it's enough to press VOTE NOW here and to confirm your vote via e-mail. "
Text and pictures by CityDog.by