Panasonic new products and concepts at 2015 IFA exhibition in Berlin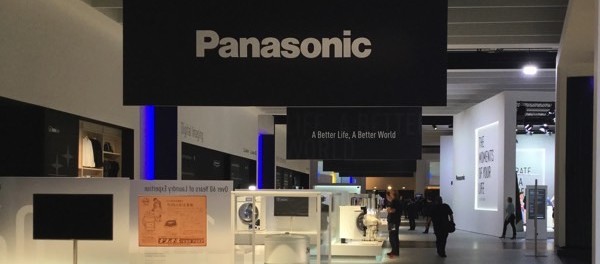 The article will also feature an interview with vice president and head of the Panasonic Hollywood Laboratory Ron Martin and colourist Mike Sowa
Panasonic Corporation became one of the most noticeable participants at this year's Internationale Funkausstellung Berlin (IFA) exhibition, the world's leading trade show for consumer electronics and home appliances.
Panasonic took a huge hall, consisting of demonstration zones and a separate section for company's partners. Each demo zone represented a Panasonic activity. By the way, the corporation has a huge range of products: from TV sets and cameras to smart home solutions and Hi-Fi equipment.
Two days before the exhibition opening, there was held a Panasonic's press conference. Its key speaker was Laurent Abadie, Chairman and CEO of Panasonic Europe. He talked about the company's priorities for the coming years and highlighted his vision of the current trends and processes in the IT-industry.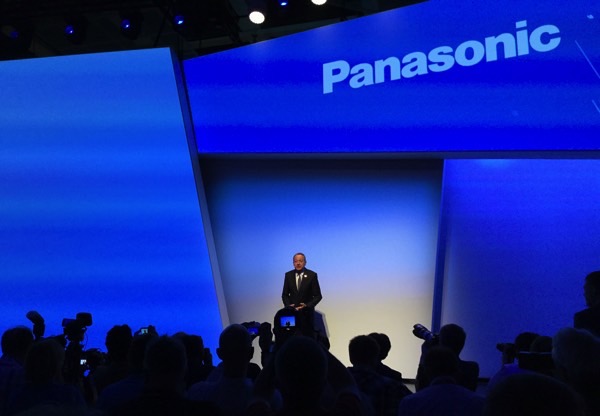 First of all, he mentioned the smart home. In particular, Laurent Abadie spoke about the concept of windows that can be screens at the same time; he also touched upon a kitchen stove, any place of which can be used for putting a pot or a pan, as it will direct heating where it's necessary, and the heating temperature can be controlled by a touchpad. Visitors could see that concept on the display stand. Moreover, if a pan has a rotating agitator inside, it will automatically start to function.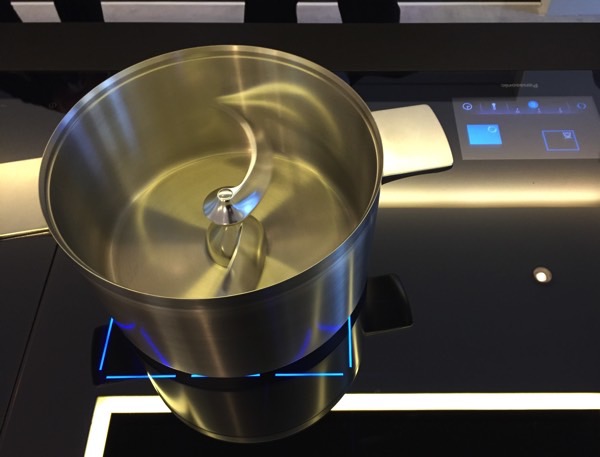 Panasonic created several demonstration zones to present smart home solutions. In one of them a "magic mirror" was installed, with which one could "try on" different hairstyles and types of makeup. Furthermore, the company presented a rug for living rooms with built-in loudspeakers (while watching a movie you can hear the sound not only on the right and on the left side, on the front, as usual, but also from below).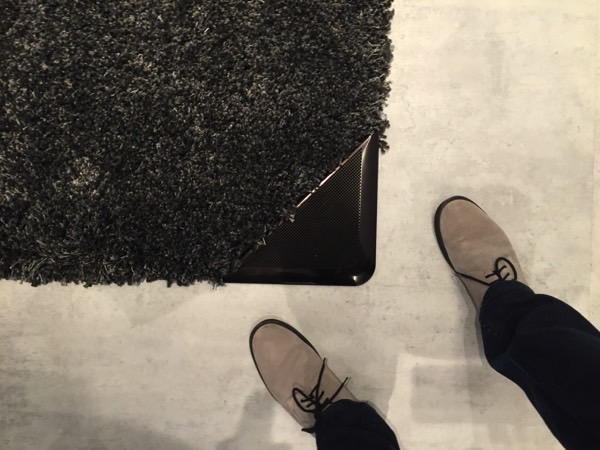 In one room with a "magic mirror" one could find another elaboration, related to a person's sleep. Sensors, embedded in the walls and in the bed, track the state of a sleeping person and in case of some disturbing phenomena can send a signal to the doctor.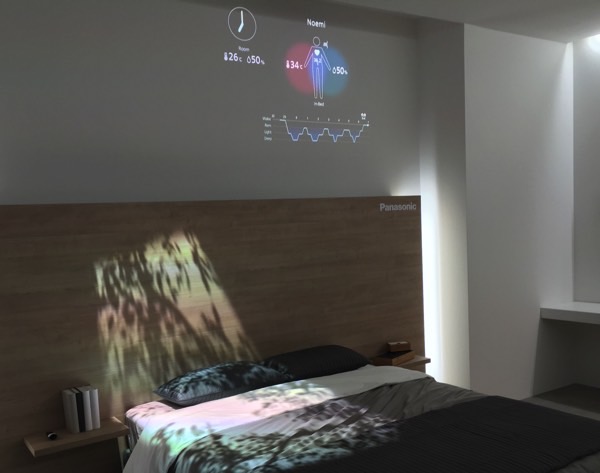 The demonstrations associated with a contactless control also took place: for example, in one of the demo zones, a set of videos was projected on the table and a company's employee "sent" by gesture one of them on the TV screen, where the video started playing. However, on closer examination it turned out to be a kind of a fake, and, in fact, nothing depended on the employee's gestures. Probably these technologies are still incomplete to be demonstrated in working order.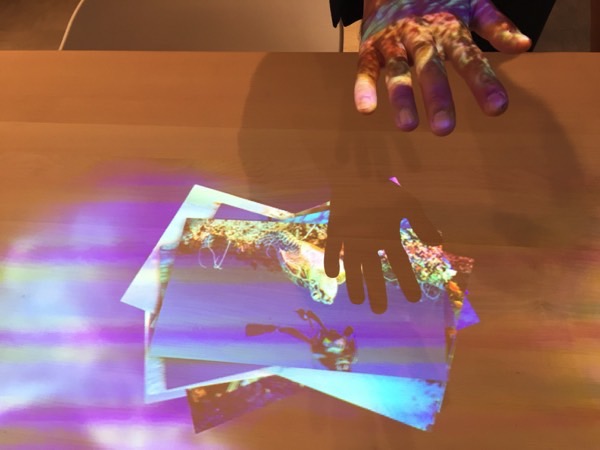 Such examples, as well as the fact that everyone has been talking about an intelligent home since late 90s, generate some skepticism, as we are promised a bright future that has not come yet. Even those technologies that seem to be developed enough, have not yet become a commonplace or an attribute of everyday life; developers just continue to show them in exhibitions. However, there's some progress in the commercial direction, for example, as far as video surveillance and home security is concerned. And such a device was shown within the framework of the Panasonic press conference; it was presented not as a concept, but as a final product the sales of which will begin in November.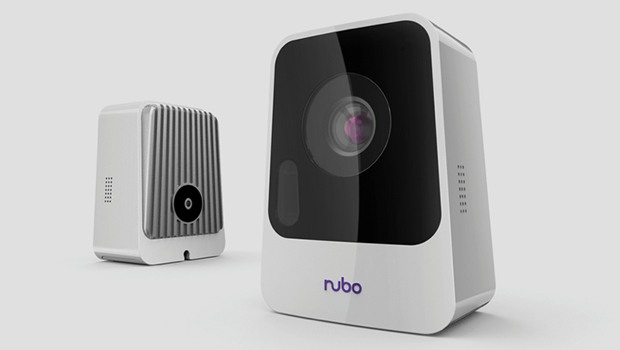 This ready-made product is a surveillance camera Panasonic Nubo. Its peculiarity is that it supports data transmission not only via Wi-Fi, as most analogues do, but also via 4G/3G (i.e. it has a built-in modem) and also allows you to manage it with your smartphone. The camera can shoot 1080p videos at 30fps, and it is equipped with a 140-degree wide-angle lens and an infrared illumination. Of course, the device has a microphone and a motion sensor.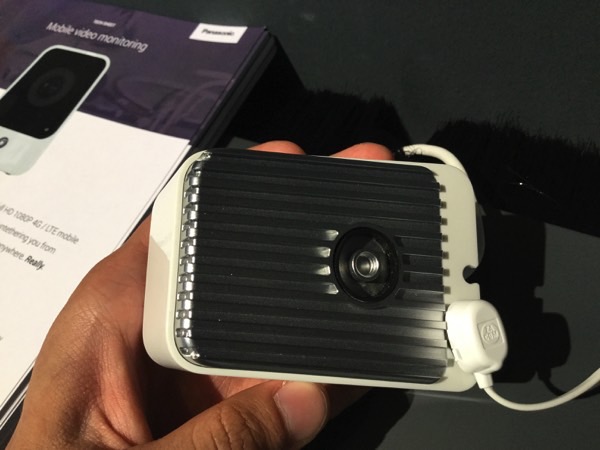 Another feature of the device is the presence of a Micro-USB port that allows the elaboration to function, receiving energy from an external battery charger. That means you can take Nubo with you if you need it. Fortunately, the camera is space saving.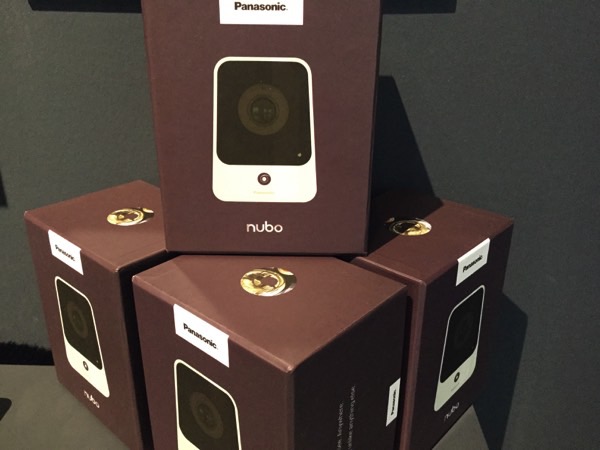 The Hi-Fi audio equipment under the legendary brand Technics – ST-G30 Grand Class is also worth mentioning. It includes two devices: an audio power amplifier and a music server (both will be available in spring, 2016). The server is supposed to be used for copying Audio CDs without losing quality.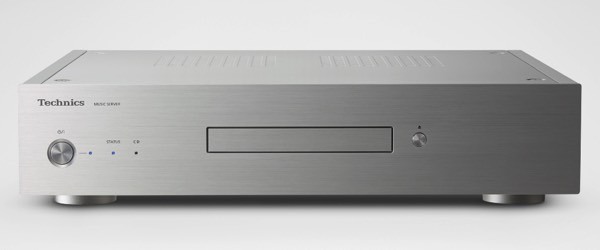 And in 2015 Panasonic will present two novelties: Technics All-in-One OTTAVA SC-C500 and EAH-T700 Premium Stereo Headphones.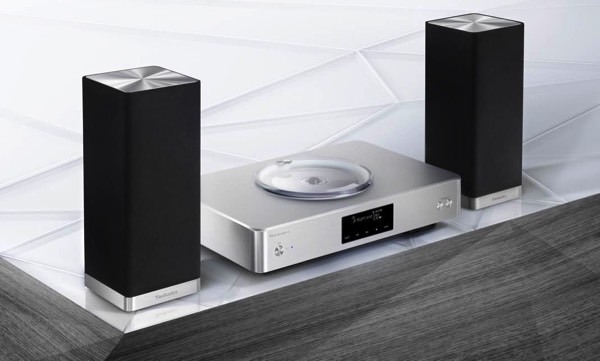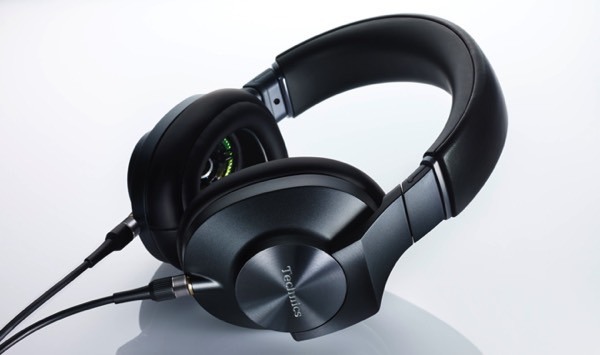 Any exhibition visitor could try the headphones to understand its sound was really superb, even in such circumstances. The demonstration track list included classic music, jazz, and hard rock. EAH-T700 headphones were reproducing all these styles. However, it should be emphasized that it was just a preliminary subjective impression.
Panasonic made a Hi-Fi surprise, announcing the plans to resume the production of vinil records and showing a prototype of the future turntable.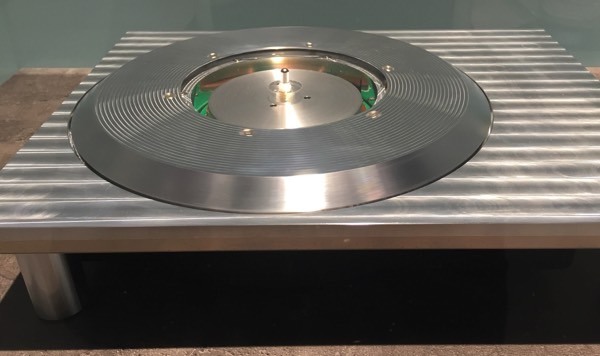 Especially for the recorder, the manufactures designed a direct drive engine that provides a smooth rotation. Panasonic presented not only its assembled prototype, but also the very engine.
In addition, Panasonic featured many other interesting devices – from kitchen utensils to cameras and professional video equipment.
By the way, the best commercial product, presented by Panasonic at the 2015 IFA exhibition in Berlin, was, of course, the first 4K Curved OLED TV.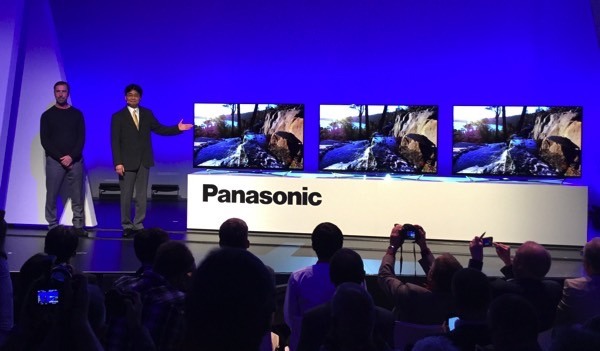 The model is called TX-65CZ950 and is positioned as an uncompromising solution in terms of colour rendering. Hollywood colourist Mike Sowa participated in working on the colour calibration for TX-65CZ950, and in the end he was happy about the final result. TX-65CZ950 is not the only OLED-TV in the market. For example, LG had earlier launched its Curved OLED-TV with the same screen size and resolution. But Panasonic representatives argue their product's peculiarities are an impeccable colour handling (thanks to 4K Studio Master Processor) and a calibration, focused on the most accurate film display. It is reported that TX-65CZ950 is the first OLED-TV that has THX certification, issued by Lucasfilm, George Lucas' studio.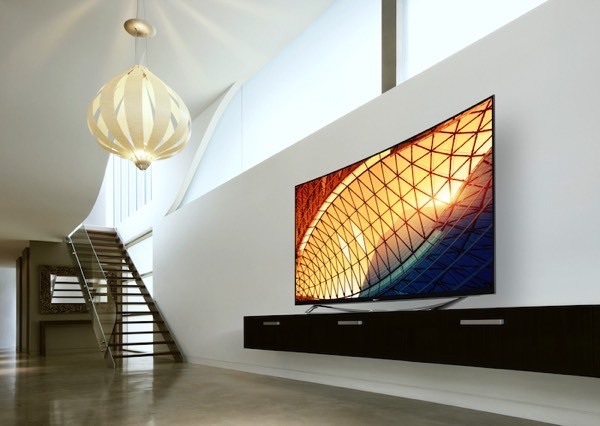 In a conversation with iXBT.com, Laurent Abadie announced the price of this TV model: about 10,000 euros ($11,350 – ed.). It is highly expensive; LG TV is significantly cheaper (about $5,000). However, in order to understand whether TX-65CZ950 has a justified price, it is necessary to carry out detailed tests to compare both models. In any case, the OLED-TV price is still very high, compared to LCD TVs, but in two years, the gap should be seriously reduced.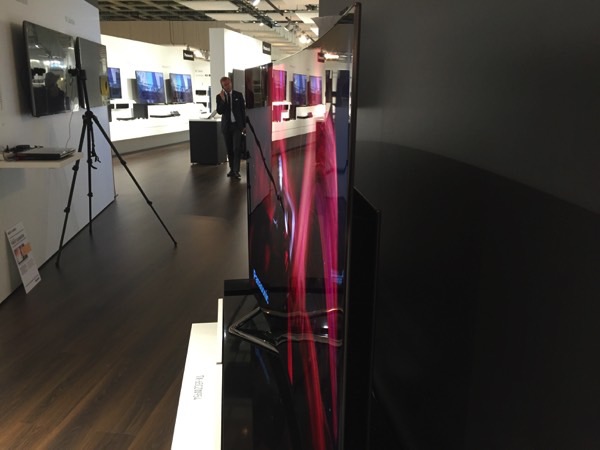 Meanwhile, TX-65CZ950 is just a demonstration of possibilities and technologies that will become part of the mass segment in future.
iXBT.com decided to talk about TV TX-65CZ950, 4K OLED-TV, and the relations between Panasonic and Hollywood with vice president and head of the Panasonic Hollywood Laboratory Ron Martin and Technicolor Hollywood colourist Mike Sowa.
Interview with Ron Martin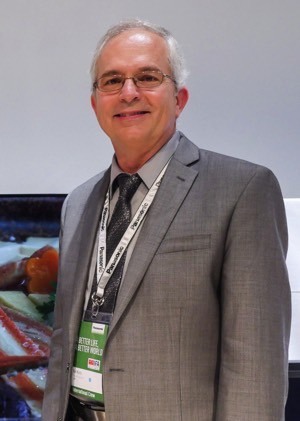 Tell us about the Panasonic Hollywood Laboratory, please.
The laboratory was established in the early 80s, in partnership with Universal Studios. It was our bold attempt to give Hollywood new technologies to create a digital image. Largely thanks to Universal we witnessed the transition to HD-broadcast, and then movies' converting to HD-format… DVD-format was also developed and launched primarily in our Hollywood Laboratory that was located at that time on the territory of Universal. In the end, there appeared such formats as Blu-ray, 3D Blu-ray and Ultra HD Blu-ray. They were created in partnership with all the Hollywood studios, even with those that didn't work within Universal. We cooperated with Warner Bros, Disney, Fox, Sony, and Paramount. Now, we are working with both studios' technology divisions and filmmakers – directors, camera operators, and post production experts.
How do you work with film directors?
As a rule, we interact with camera operators, headed by the director. But very often the very director is involved in the process, too. To give an example, James Cameron, working on "Avatar", was very deeply emerged into technical processes. If the director wants to deal with these processes, he tells that the studio, the studio communicates with us, and we start cooperating with the director. Sometimes it happens during filming, sometimes right before the film release and its media distribution.
Which was your contribution to Panasonic TX-65CZ950 OLED TV elaboration?
At the postproduction stage, we work with colourists, film editors, and visual effects experts. Mike Sowa has worked with me since the times of Universal, since 1990s. When we had an opportunity to entice someone as an expert (we needed a very professional colourist, like Mike), I called him and invited to participate in "setting" the new OLED-TV, as his expertise, advice, and criticism had to help our engineers.
Could you provide us details about 4K PRO technology in this OLED TV?
Video processing technology is what makes OLED-TV special. This process is similar to what happens in professional monitors, used on the set. They are small, but they must ensure 100 percent accuracy to reflect what the camera has captured.
For today, the market offers a lot of 4K TVs. However, Full HD dominates. In your viewpoint, when will 4K replace it?
All the studios mull over this issue seriously. They understand that reproduction devices are developing, therefore, they try to create more 4K content. In 2016, we will see more new films in 4K. Over time, more and more studios will be involved in that. Now, when Ultra HD Blu-ray is approved, a new way of 4K content distribution will appear. Streaming and 4K-video sales via Internet are also being developed. Displays are being developed. Studios have to react to this situation by generating content. For sure, it will not happen in a night, but there's the right direction. I believe, at the beginning of 2016, we will hear an array of important announcements from studios, which will give a powerful impetus to 4K distribution. Such companies as Netflix, Amazon, Discovery Channel, and National Geographic have already confirmed their orientation on 4K.
Panasonic produces not only TVs, but also projection devices. What, in your opinion, is better for the home theatre in terms of colour rendering – 4K OLED TV or a high-class projector?
This is a tricky question. The projection technology is growing rapidly, as well as TVs. Projection devices are great in large formats. But we can't achieve the same picture quality with a projector as we do with OLED. With the projector, we can not get such a deep black colour or the precise white, because environment, background, and outdoor illumination strongly influence the picture quality. In this sense, TV is probably better, because here one has more possibilities to control the picture. Our OLED-TV, presented at the IFA exhibition, is the highest achievement in terms of picture quality. Everything it shows is very close to what the cameraman and the film director wanted to get. I do not think anyone else is so close to that as we are.
Interview with Technicolor Hollywood colourist Mike Sowa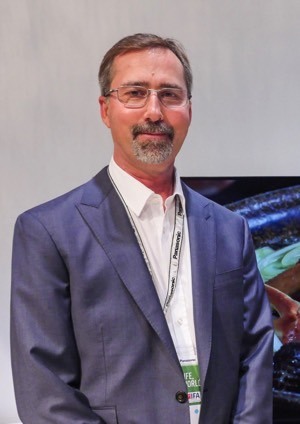 Mike, what is better, a projector or a TV?
It depends on the size of the display and the room. There are projection devices of a "gold standard".
And what if the sizes of the TV and the screen for the projection are the same?
In this case, the TV is better because of the magnificent black colour. When I analyze the picture, I always start with the quality of black. The OLED-TV has a very deep black, very close to the original black. It's not rough, doesn't "jump". And it allows getting a picture that is rich in details. It can't be achieved even by using a high-quality projection, as external factors influence the colour. The light scatters, and you lose the black colour, as the projector beam is not intense enough. So, from this point of view, the OLED-TV is the best way to obtain the best possible picture quality.
Text and pictures by iXBT.com