"Hamlet" with Benedict Cumberbatch is now in Minsk. Only on screen though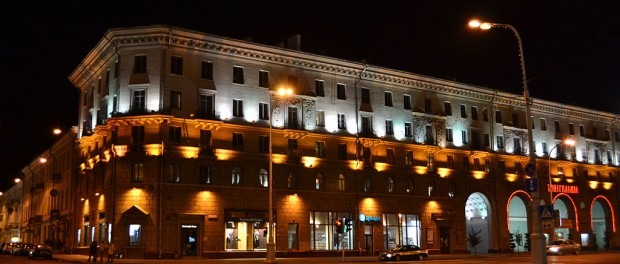 A new project, named TheatreHD, has wedged into the hard-driving autumn program of cultural events. An unusual format of the project allows audience to watch the premier of a play at Shakespeare Theater "The Globe" in London or a performance of the New York Metropolitan Opera without rising from a chair in the cinema "Centralny" in Minsk. A reporter of "Belarusians and market" has found out how Minsk residents appreciate a new kind of leisure and whether it can substitute traditional going to the theatre.
People in Western Europe and North America can hardly be surprised by performance broadcasts: such events have already been broadcasted for years. TheatreHD has appeared in the CIS countries only recently, e.g. in Russia – couple of years ago. It was a success and this year it has come to Belarus.
One of the organizers, the head of the Center of Visual and Performing Arts "Art Corporation" Angelique Krashevskaya, shared that negotiations of rights' acquisition and technical implementation took two years in a whole. Eventually it was worth the efforts.
"We live in XXI century when art became public. Our mission is to give Minsk residents a chance to enjoy dramatic art of foreign theater troupes without leaving the capital. Today all advanced countries make such shows. Some people prefer live art, others don't mind its virtual projection", – said Angelique.
The small cinema "Centralny" – with only one hall – has become the platform for the shows. According to Angelique Krashevskaya, the choice in favor of a municipal area is not random: "We have a rule: we cooperate with the first to knock at our door. The state cinema appeared to be the fastest one. Then we analyze the process of broadcasting. There may be a possibility of cooperation with some private companies. However, in this case it will be necessary to solve problems of a technical nature: high-quality broadcasting of a performance from the other end of the world is possible only when complying with some certain requirements. The central cinema did a great job in this regard".
TheatreHD will be held till the end of December. During this time the audience will see eight performances from Moscow, London and New York.
"The proposed repertoire includes mainly live broadcasts of operas and theater performances. Moreover, we show recordings of performances that have recently been on famous stages. The program is designed for theatergoers as well as ballet and opera lovers. It provides a variety of choice for the public", – Angelique stressed.
The new kind of show costs as much as an ordinary theater performance: Br160 000 for an opera or ballet and Br270 000 for a dramatic performance. The organizers consider these prices affordable and capable to attract the audience. At the same time they state that TheatreHD is scarcely a profitable project for now.
"One can hardly call theater, as well as auteur films, a commercially successful craft. Certainly, there are some exceptions, but very few of them, – says Angelique Krashevskaya with sadness. – Most of the profits are generated by products of mass culture, which is closer to ordinary people. If we had our own cinema, then we could think about profitableness of this enterprise and some income".
Despite the fact that live broadcasts of theater performances are gradually gaining increasing popularity in the world, Angelique believes that this project is unable to substitute local dramatic art.
"The project didn't have such purpose. Though I'm puzzled why all the tickets for "Hamlet" with British actor Benedict Cumberbatch have been sold off in advance before we started advertising while the price of the show was not a low one. We organize "Theater" and do our utmost to attract audience to "live" art, but yet there is no huge success. Why does that happen? It's a mystery to me. We'll see how the project will progress. It seems to me that a two-million city, claiming to be a European capital, should provide audience with a choice of leisure: cinema, traditional or virtual theater", – says Angelique Krashevskaya.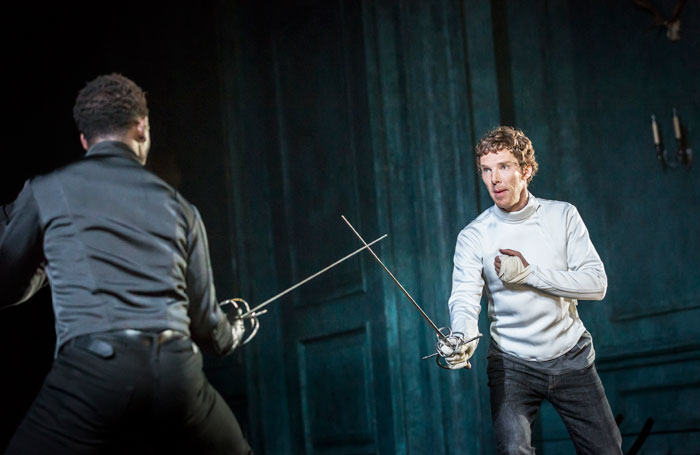 On October 3 the first show was broadcasted with huge success. It was "Il Trovatore" by Giuseppe Verdi, staged by the Metropolitan Opera. A leading methodologist of the cinema "Centralny" Ekaterina Syroezhkina shared about this event: "The team of the cinema offered "Art Corporation" partnership in implementing this project long ago. From a technical point of view the premier ran well: without a hitch, the picture quality was excellent. The audience was satisfied. I'm pretty sure in it since there were no comments or suggestions left".
Traditional theater requires a special chamber atmosphere, which is hard to reproduce in a cinema. They had feared that the audience would misunderstand and ignore the show, but the worries were groundless.
"To be sure, the atmosphere in here is somewhat different, – said Ekaterina Syroezhkina. – Certainly, a cinema is different from a theater, but one should remember that the project is exclusive, and, therefore, if you want to watch a real time performance by iconic contemporary actors then the details may be omitted. You can sacrifice the atmosphere of the room in order to enjoy the show".
From the coming events Ekaterina has suggested "Hamlet", although all the tickets have been sold out in a few days. In general, "the choice is not easy since each show is worth watching. But one should greatly enjoy "The Magic Flute" by the Metropolitan Opera on December 12, and a recording of Tchaikovsky's ballet "The Nutcracker" by the Bolshoi Theater before Christmas".