A street of Belarus-made wood houses to be built in France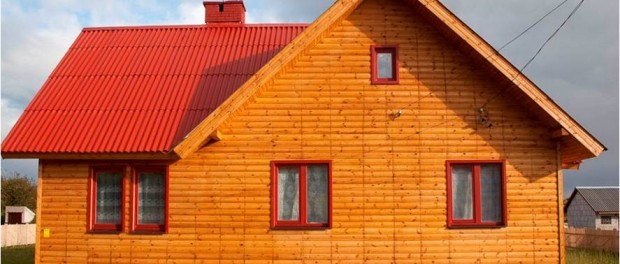 "You know, we started a very interesting project this year. Belarusian street will be built in Alsace region  near the capital of the region – Strasbourg. We have already built 17 Belarusian houses, made of Belarussian wood, produced by department "Domostroenie" of Shklof newsprint factory. We plan to build 100 such houses in France. In fact it means creating a Belarusian street where the French will live", – Pavel Latushko, ambassador of Republic of Belarus in France told to one of Belarusian TV channel.
Pavel Latushko clarified that other companies from different regions of France are also interested in Belarusian houses as well. Construction Deputy Director Aleksey Molchanov corroborated that house sets have already been sent before in different regions of France. Energy efficient frame-panel housing is very popular there. Houses with the area of 50 to 120 square meters were supplied for Belarusian street. These are just energy-efficient houses France allocate preferential loans for. French ordered simple housing packages that are easy to place together in town houses.
The cost of one set of frame-panel house is about 18 thousand euros – such sets were sent to France last year.
–– In February and March this year 17 panel-frame houses and 7 garages projected by Haucourt Mouiaine were manufactured and supplied to other French companies in the amount of 182.5 thousand euros as well as 2 sets of frame-panel house "nursery "Malbrand" in the amount of 32,9 thousand euros, — Alexey Molchanov said. – Another 17 sets we sent to Belarusian street lately.
Company plans show the popularity of Belarusian houses. For example, 13 frame-panel house sets will be supplied to village Baladin this year. "The world's demand for environmently friendly and energy efficient housing is growing, – Aleksey Molchanov says. "Our frame-panel houses meet these requirements as we use only natural wood for its manufacturing; mainly pine and spruce which keeps its quality longer and with special treatment almost don't rot. The service of a house is 30-50 years on condition of implementation of construction technology requirements".
French built houses and representatives of Shklov factory visited Belarusian street to make sure that beddings are prepared according to the standards. Unfortunately, there are no pictures of the finished houses built in France – representatives did not have time for visit . However, there is a photo of frame-panel houses built in Belarus.