Yevgeny Preigerman: "New Russian ambassador will face the same issues"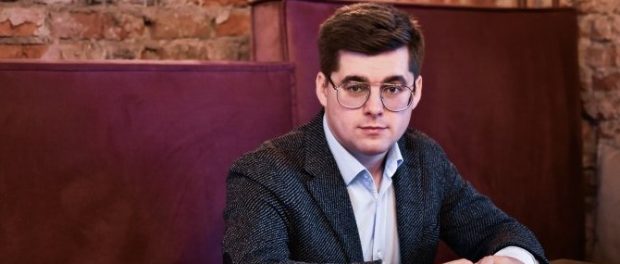 Boris Gryzlov became the new ambassador of Russia to Belarus. Since 2018, this is the fourth change of the Russian ambassador in our country. In his first interview in his new position, Boris Gryzlov said that for him the main priority in his work will be "the consistent rapprochement within the Union State". Why exactly Gryzlov became ambassador and what to expect Belarus from this appointment?
The founder and director of the Minsk Dialogue Council, Yevgeny Preigerman shared his opinion with the "Belarus and Market" newspaper.
– Not knowing all the "inner cuisine" of the Kremlin, it is difficult to say why Gryzlov was appointed ambassador. In general, such a step shows that the role of the Belarusian direction in the entire system of public administration of Russia is significantly increasing even compared to what it was before. Although before, appointed ambassadors to Belarus were political heavyweights capable of resolving issues directly with Russian specialized departments, and not only through the Ministry of Foreign Affairs. Gryzlov is not just a political heavyweight, but one of the most heavyweights in the Russian public administration system. It also draws attention to the fact that, assuming the post of ambassador, he retains the post of chairman of the Supreme Council of the United Russia party. This fact once again underlines the importance of Belarus for Russia. All issues related to Belarus will now be resolved even faster than previously.
The assumption that the appointment of a new ambassador is somehow connected with the referendum on changing the Belarusian Constitution is unfounded. Underwater currents are not worth looking for here. I do not see mechanics how the appointment of Gryzlov could somehow affect the events associated with the referendum.
From the first statements of Gryzlov it follows that he will facilitate the integration of countries within the framework of union programs. Obviously, during the integration, many difficulties will arise, and the appointment of Gryzlov is designed to remove bureaucratic delays on the Russian side, because there are either no purely bureaucratic obstacles on the Belarusian side, or they are minimal.
As for Russian citizens under investigation, or already convicted of participating in protests, I do not think that the situation will radically change. Russia does not have a principled position to demand that preferences in Belarus be applied to all people with a Russian passport in their pocket. Of course, Russia must protect its citizens, but the Russian authorities will not fight against the wall for their release. In addition, the Russian leadership can perceive many of these people as opponents in their views. The case of Sophia Sapieha can probably be discussed separately. It is very likely that she will be convicted and then will get the opportunity to travel to the territory of the Russian Federation and will be pardoned there.