A Lecture for Future Marketing Specialists by Viaden Media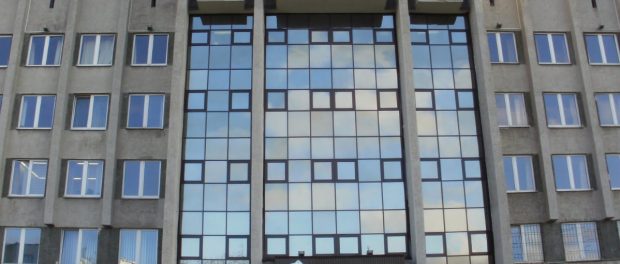 Viktor had plenty of things to share with the marketing students since he has been involved in marketing since… age 12! His company, according to the Deputy Director of the Administration of High Tech Park, A.M. Martnikevich, is one of the few domestic IT marketing companies that is well organized. Additionally, Viktor recently returned from the USA where he completed a course at Stanford University in Strategic Marketing.
In his presentation, Viktor shared the secrets of business success with the students: choose the right digital marketing business using giveaways to get backlinks, build a solid development strategy, and rely on a stalwart team of professionals. Then he laid one example after another from global practice and from his own personal experience upon the auditorium.
He also reminded the students that the main resources for production in the modern world are neither equipment nor buildings, but intellect. Specifically, intellect and the ability to think unconventionally are the key components of success in any type of activity, including marketing for small business management. In order to fully realize their potential and become first class Marketing Specialists, they must possess a genuine passion to develop in this professional field.
Digging deeper into the specifics of marketing as it relates to the IT market, Viktor touched upon the issues of developing functional software and Marketing Specialists' right to say no to their customers, confronting outsourcing and product models for conducting business, the politics of pricing for selling software, taking into consideration various segments of the market and customers, and he also identified the most effective means of promotion that his company uses to communicate with the target market. Viktor devoted special attention to Chan Kim and Renée Mauborgne's "Blue Ocean Strategy" and he recommended that all those students who are interested in making a career in IT-Marketing read Marty Cagan's Inspired: How to Create Products Customers Love.
The auditorium was slightly disappointed to hear that Viaden Media never hires graduates straight from university but rather experienced professionals whose work has been verified. However, Viktor then raised the students spirits with, announcing that the domestic IT industry is experiencing a huge shortage of qualified marketing personnel, especially product managers. So, everyone can find employment.
It was pleasantly noted that the meeting was not a monologue but instead, Viktor answered the students' questions throughout the lecture as many were interested and curious in this topic, and there was positive feedback from the students at the end of the event.