Belarusian women's national volleyball team has broken into the European Championship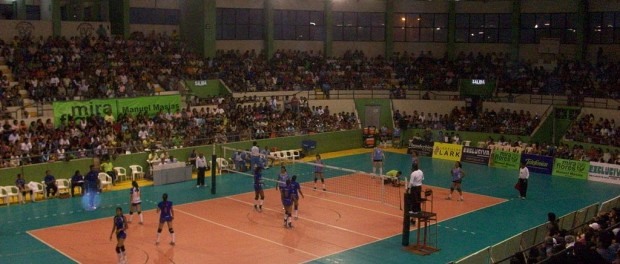 On the 23rd of May at the first meeting, where the Ukrainians were the nominee home side, the Belarusian women's national team gamed the victory with the Ukrainian one – 3:0 (25:19, 25:20 and 25:16).
But on the 24th of May at the re-match the Ukrainian team was stronger than ours – 3:2 (28:26, 25:21, 20:25, 11:25 and 16:14).
Anyway that result worked in Belarus's favour. According to the Tournament Policy the winner of 2 matches is decided with the sum of two meetings. If match is won 3–0 or 3–1 3 match points will be for the winner, 0 match points – for the loser, if match is won 3–2 2 match points will be for the winner, 1 match point – for the loser. If the teams could collect the same point sum, the gold set (the score to 15) would make a decision about the winner.
Fortunately, the Belarusians were able to avoid the gold set, although it could be after the failures in the first 2 sets. But Petr Khilko's players could pull themselves together and won the next 2 sets, so resisted the success summarizing the results.
In such a manner in the duels with Ukraine Belarus collected 4 points and the opponents only 2.
The final round of the Women's European Volleyball Championship is hosted by Netherlands and Belgium 29/09 – 4/10. Russia, Croatia and Bulgaria will be the rivals to Belarus at the Preliminary Round in Group C in Rotterdam.
The best achievements of the Belarusian women's national team at the competitions like this were in 1993 and 1995 (the 8th positions). Then they were much simpler – the 11th position (1997), the 16th (2007), the 14th (2009) and the 12th (2013).
Earlier the Belarusian men's national team won a chance to be a participant of the Men's European Volleyball Championship. It is hosted by Bulgaria (Sofia and Varna) and Italy (Turin and Busto Arsizio). Victor Sidelnikov's team broke from the first position of the Qualifying Round into the head of the Continental Tournament. At the Preliminary Round they will play with Poland and Belgium and the winner of the match Slovenia – Portugal (the 3rd Qualifying Round) in Group C.
Summarizing the results of the its first round three best teams continue to play in Play-Off. The national team which places the first position in Group goes automatically to the Quarter-Final. Teams which are at the 2nd and 3rd positions – to the 1/8 Final.
It is the second time the Belarusian men's national team has taken part in the head of the Continental Tournament. In 2013 it placed the 15th position.