Belarus ranked 45th out of 139 countries in the world's most hospitable countries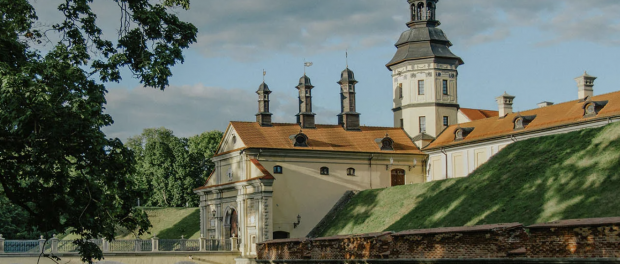 Belarus takes 45th position out of 139 countries in the Welcoming Countries Rank-2023 compiled by the Canadian company Arton Capital.
The ranking is based on how many nationalities a country accepts without a visa or with a visa issued on arrival. Belarus is in the middle of the list, says Myfin.by.
Leader boards
This year, more than 20 countries share the first place. They are Bolivia, Angola, Tuvalu, Maldives, Cote d'Ivoire, Cambodia, Nigeria, and others. Citizens of 198 countries may enter each without a visa (or with a visa on arrival or electronic visa).
In the second position are Seychelles, Suriname, Togo, Mauritania, Cape Verde, and Uganda. Entry is available to nationals of 197 countries.
In third place are Dominica, Palau, and Madagascar (people may enter 196 countries without a visa or with a visa on arrival), fourth is Malaysia (195), the fifth is Lesotho (194).
Mauritius is ranked 10th, India 17th, Egypt 30th, the Czech Republic, Poland, Belgium, and some other EU countries 44th, New Zealand 63rd, and China 71st.
North Korea, Turkmenistan take the last three places in the ranking (81st), and Afghanistan.
Belarus and post-Soviet countries
Uzbekistan is the most hospitable country in the former Soviet Union – 25th place in the rating and the possibility of entry without a visa (or having a visa upon arrival) for citizens of139 countries.
They are followed by Armenia – 26th (138), Moldova – 35th (103), and Georgia – 42nd (94). Lithuania, Estonia, and Latvia are in the 44th position (92).
Belarus is placed 45th, according to the rating. Citizens of 91 countries can enter Belarus without a visa (or get a visa on arrival).
The remaining countries of the former USSR occupy the following places:
Azerbaijan – 47th place ("trouble-free" entry for citizens of 89 countries);
Tajikistan – 49th position (87);
Ukraine 52nd (82);
Kyrgyzstan 53rd (80);
Kazakhstan 54th (77);
Russia 62nd (63).