Where to go: Tea Championship on the 1st of Feburary, Minsk
If you like tea, join this fabulous event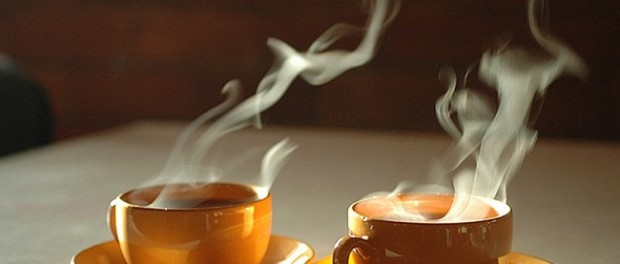 The Tea Championship was invented to create a platform where everyone would be able to show their abilities, draw new ideas and share experience. Those who had created the idea (business magazine "Coffee and Tea in Russia"/ "Кофе и чай в России" and its fellow-thinkers) and their followers wanted to inspire tea lovers whose philosophy is "Let's make good tea and serve it in a skilful way!" The Tea Cup became a milestone event for many countries, and now it goes to Minsk. The event will pass in the TUT.BY Gallery on the 1st of February. The moderator is Alyona Velichko's Tea Studio. The entrance is free of charge.
There will be three platforms at the event: championship platform, master class platform and art platform.
Championship Platform. Participants will show their skills in tree categories:
12 p.m. – 2 p.m. Tea making. Every participant has to prepare beautifully and professionally 2 cups of tea in ten minutes.
2.30 p.m. – 4 p.m. Tea composition. In 15 minutes every participant has to prepare tea and show how to serve it prettily in a cafe or a restaurant.
4.30 p.m. – 5.30 p.m. Tea testing. First of all the participants get known 10 types of tea and then they are to identify blindly 5 of them. Time is limited.
The participants will be judged by the representatives of different spheres. Three winners (one from each category) will get a special prize – the participation in the World Tea Cup in Turkey in May, 2015.
During the breaks you will relish the performances of Navaratna Dance Studio and Tai Chi.
Master Class Platform:
• Master class from the Tea Studio and the Japanese Culture Centre "Hagakure". The topic is "The Japanese Tea Culture";
• Master class in Wu Xing painting;
• Workshop "Green Tea and Health", conducted by the cancer care centre "For the Love of Life" ("Во имя жизни");
• Master class in tea making, conducted by The Tea Studio;
• Master class " Pu-erh tea making" from the "Tea State" ("Чайное состояние");
• Master class in the culture of mate consumption.
At the tea event you'll have a possibility to taste various types of tea: monosorts from the following shops – "Gurmans" ("Гурманс"), "Tea sitting room" ("Чайная гостиная") and "Tea State" ("Чайное состояние"). Moreover, you'll be offered such premium coupages as Basilur, Curtis, Richard, Newby.
Art Platform:
From 12 p.m. till 2 p.m. you can take part in Mehendi and Painting Workshop.
Here everyone will be able to learn to play a Japanese Go game. Natalya Zhigomont, Anna Korolyova and other experts will speak about the tea art objects. What is more, you will enjoy Olga Slizanova's photography exhibition named "The Tea Spirit" ("Душа чая").
From 1 p.m. till 4 p.m. "Minsk for Children" Project ("Минск для детей") will organize a platform for children.
If you love to make tea and you are interested in tea culture, the Tea Championship will be a great event for you.
The exact time of events is on www.teastudia.by.
We're waiting for you! Come with the family!
Moderator: Alyona Velichko's Tea Studio www.teastudia.by supported by the TUT.BY Gallery.
Location: the TUT.BY Gallery, Dzerzhinskogo Av, 57, 9th floor (next to Mihalovo metro station)
Date and Time: February, 1st (Sunday), 12 p.m. – 6 p.m. (the doors will be opened at 11.30 a.m.).
The entrance is free of charge
Text and pictures by TUT.BY