Belarusian cuisine week in Minsk on 16-22 February
Belarusian cuisine in Minsk restaurants and cafes - What & Where?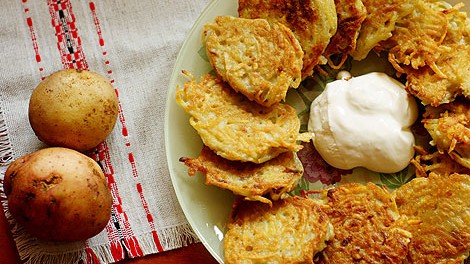 The restaurants and cafes of Belarus' capital will delight citizens with another week of Belarusian cuisine.
As many as 27 public catering outlets will take part in the culinary project, Minsk News learned from representatives of the Central Office for Consumer Market of Minsk City Hall:
restaurants Vasilki, Minsk, Provence and Gostiny dvor and cafe U Gaspadini in Moskovsky District;
restaurant Tourist, cafe Traditions in Zavodskoy District;
restaurant Province, restaurant Vasilki, cafe Ginger, cafe Greenki in Frunzensky District;
restaurants Old traditions and Vasilki, cafe Fed Dad in Soviet District;
cafe Stary Dvor, restaurant Vasilki, cafe ChkalovCafe, restaurant Razdolie in October District;
restaurants Kruzki, Vasilki in Lenin District;
cafe Berezka, cafe Skiff, cafe Backwater District, restaurant Shlyahetsky mayontak, restaurant club Saturn in Partisan District;
restaurant Tavern on Parkovaya, cafe My Dear in Central District.
The menu of national cuisine will feature herring toasts, Vilnius-style borsch, fish in sour cream sauce with parboiled vegetables, a gammon of bacon in plum sauce and mashed potatoes, and cranberry kisel.
Reference
The Belarusian cuisine weeks are held thanks to the initiative of the Central Office for Consumer Market of the Minsk city administration with assistance of the public association of Belarusian cooks Supolka Kukharau. According to the rules of the project all the participants have to offer the same prices and same recipes.