Lux apartment for Anastasia in Minsk: thick curtains, bunch of flowers and vanilla candle.
An American star Anastasia sings at Chizhovka Arena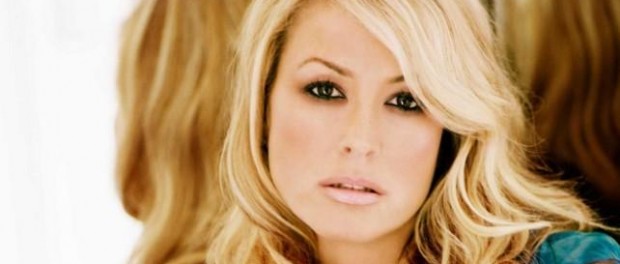 American pop-singer Anastasia will perform a great show in Minsk on this week on the eve of St.Valentine's day. While linger lovers are in a hurry of buying tickets to make a present for their other half we looked at Anastacia's rider. This article is about the most incredible and quaint demands of singer.
As it known the most important attention of famous artist will be paid to technical side of the concert. As it said: no sound, no light – No Show! Audio equipment from Moscow will be brought specially for that concert in Prime Hall and in addition a lot of staff including drum pedals and guitar strings, which were ordered from London by artist's request.
By the way the band which will occur on stage with Anastasia is from London too. It's not a secret that singer lived in the capital of Great Britain for ages that's why she decided to choose a team for tour from the UK too. Drummer, bassist, keyboardist and two hype man will be on stage. They promise to create amazing concert for attendees by live show and well-known hits.
It must be noticed that American diva has one particular demand – no synthetic aromatizers and cigarette smoke near dressing room and stage. As the result smoking will be forbidden in Prime Hall during the concert.
Anastacia also has individual aspirations to her apartment in the hotel. On the shortlist of the most important things which have to be in the room are thick curtains to make deep darkness; orthopedic pillow which is made from natural materials, air humidifier, vanilla candle and a bunch of fresh flowers. Regarding the rest of the rider singer and her team are not capricious and we do not find any requests concerning to alcoholic drinks.
During the concert Anastasia changes her costumes several times. In tour she can't manage without numerous accessories among which are bijouterie, collection of glasses and hand bags, which occupy a suitcase. And of course every Anastasia's performance can't be created without her personal stylist and it's easily understood as real star has to look stunning.
Minsk is preparing for coming of this small lady with great voice. Be ready to see yourself on selfie with Anastasia which she makes on every concert on stage. You still have a chance to buy a ticket and spend St. Valentine's day in company with amazing singer Anastasia. Don't miss a chance.