Visa-free regime with Brazil could come into force this year
Belarus and Brazil talked about mutual abolishment of visas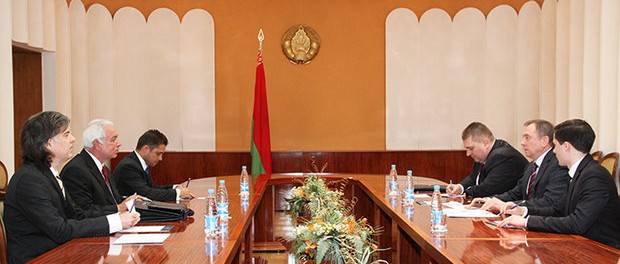 Belarus and Brazil consider visa-free regime agreement between the two countries could come into force even this year. It was declared by the Ministry of Foreign Affairs ( MFA) of Belarus to TUT. BY, following the results of the negotiations on the 11-th of March between Vladimir Makei, Minister of Foreign Affairs and Paulo Antonio Pereira Pintu, Brazil Ambassador.
We remind that an intergovernmental visa-free regime agreement was signed by the Parties in November, 2013. Belarus has carried out all interstate procedures to come the agreement into force. It was reported by the MFA to TUT.BY.
During the meeting Head of the Belarus Foreign Ministry and Brazil Ambassador discussed « variant of the visa-free regime acceleration for short-time trips of the residents of the both countries.»
The MFA explained that the Parties «are intended the agreement to come into force in 2015».
Minsiter Makei and  Ambassador Pintu also discussed a wide range of cooperation questions between Belarus and Brazil during the negotiations. «A lot of attention was paid to the development of trade, economic, scientific, technical and cultural cooperation», stated MFA press service in it's press release.
A very important role of Brazil, as a country that arranges summer Olympic Games in Rio de Janeiro in 2016, was noted by the Ministry of Foreign Affairs of Belarus. During the meeting the Ambassador of Brazil handed copies of the credential documents to the Head of the MFA of Belarus.
Text and photo from TUT.BY