Christians, Muslims and Jews can live peacefully side by side: A report from Ivye, a multi religious town
A minibus from Minsk to Grodno will take you to 'turn to Ivye' in less than three hours and from there it takes about seven kilometers to get to Ivye. You can go directly by bus, but there are often no tickets left as on the eve of holiday weekends tickets sell out much faster than usual.
Karl Marx, The October, Lenin and May 1 are the only central streets of Ivye that have got Soviet names. The streets are inhabited by people from all walks of life and religions, the three main ones being Christianity, Islam and Judaism.
Last year, a unique monument in honour of the various religions appeared on the central square.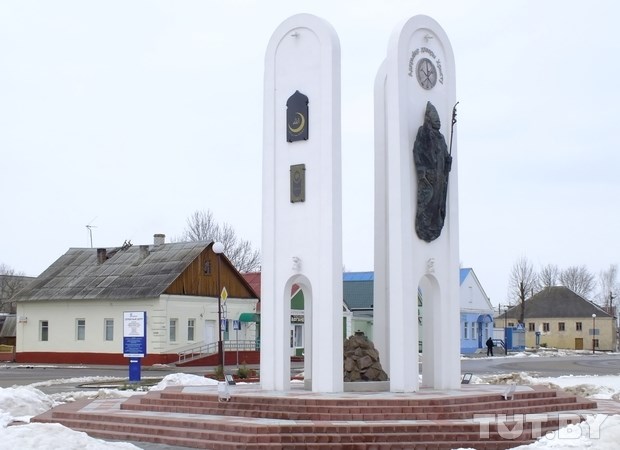 "Each religion is represented on each side of the monument – says Catholic priest Yan, the leader of the local church of Peter and Paul.-Each side looks in the direction of the place of worship of a particular religion, so our side looks towards the Catholic church, the Muslim side is looking towards the mosque, Orthodox is looking towards the Orthodox church and the Jewish side looks towards the synagogue. The monument reflects the essence of Ivye – people of different religions living and working side by side"- enthused the priest.
'Open the doors to Christ'
Parishioners of Peter and Paul church perform the Cross procession. The procession takes place not far from the monument. Some have even suggested that the monument itself was the final destination, but priest Yan dispelled such rumors.
"We weren't heading towards the monument itself; we just picked the best road since the others were bad after the winter. People just like to express their opinions but its not always how they perceive it to be- we just performed a procession to demonstrate the joy of the resurrection of the Lord"- stated Priest Yan.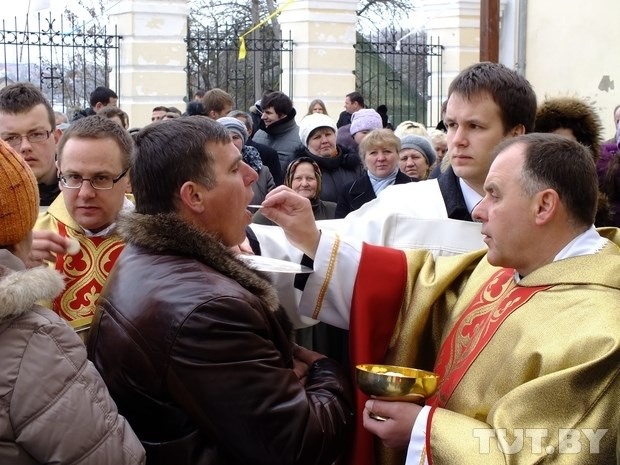 TUT.BY journalists attended a church service that ended with a reminder about a new service that was to take place a few hours later and parishioners were asked to avoid alcohol during that day. They remembered the Catholic Church with blessing as well as Orthodox Christians (interfaith families are common here) who celebrate Easter only in May. They wished them all happiness and blessings.
Ivan Buyko is Catholic. His greatest heirlooms are kept in the attic of his house. Buyko possesses a huge collection of ancient artifacts of Islam, Judaism and Christianity, hence why he has a following from people of all religions that are more interested in his activities than the erected monument. Below Buyko shares some of the said artifacts that he keeps in his home.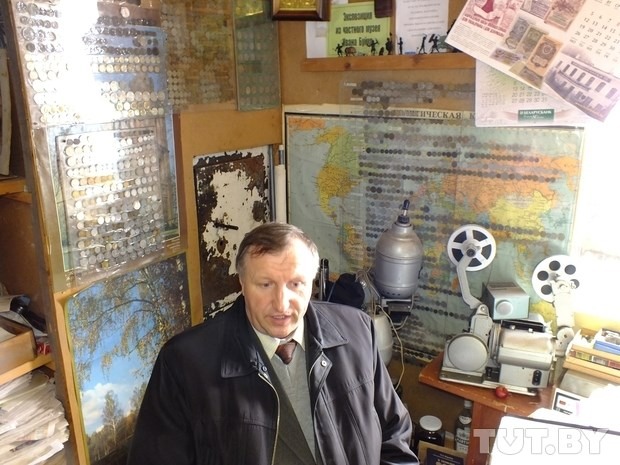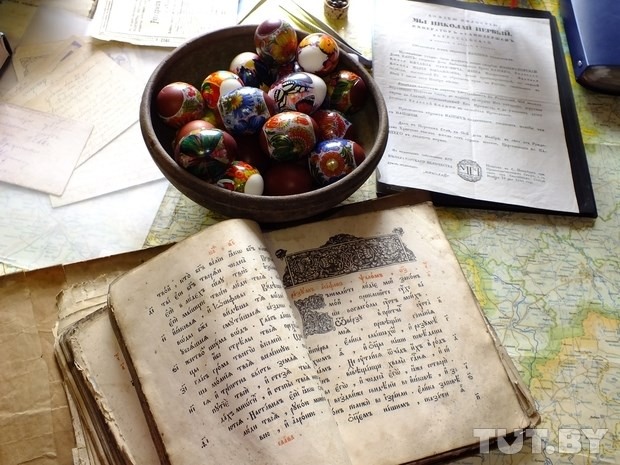 "Here is the Psalter of the 17th century written in Cyrillic, and here are some tapes of Jewish choirs and this is the Koran in Russian printed at the beginning of the 20th century in Berlin" – Ivan excitedly explained.
Ivan continued to show us albums with ancient photographs of the olden days in Ivye, and this album was put together by his Lithuanian grandfather, and afterwards he offered us some Easter treats and continued to share his memories of Ivye when he was a young boy.
"I remember as a child it was such a big deal for us when my Godparents used to come over to visit us during Easter. They never brought us any extravagant gifts, like kids receive today, but they did always bring delicious iced buns and dyed eggs, it was simply the best! – Ivan recalls wistfully- Each year we children would wait impatiently for the holidays to come round. I loved visiting my Godparents, it always gave me such joy, there was one time in spring when I went to visit them and there was just so much snow, but that just made it even better" Added Ivan.
We asked Ivan, how such festivities were able to take place when the Soviet Union was pretty much all about atheism and religious holidays were strongly discouraged from taking place.
"It doesn't matter what time it was! – Ivan declares- what matters is that the human soul is full of spirituality. Catholic churches may have been closed but our grandmother had a prayer-book. Spirituality is from within and it always stays with you"- He added sentimentally.
Ivan did make the point of stating that the historical truth should not be divided into black and white. His museum contains things of value for many religions as well as red-green and white-red-white flags.
He stated "I'll never remove the flags because both of them represent the historical truth!"
The same applies for the private museum in the attic and with religions.
He added "I have a whole corner of the room dedicated to Soviet times, in other words, to atheism. Atheism is a kind of religion, if you wish".
'There is no God but Allah'
We found Suleyman Rafalovich at home. A woman, who welcomed us, told the master of the house to meet the guests and get dressed for the mosque.
Imam Suleyman willingly leads us to the place of his service. The district of Ivye, where the mosque and the house of the imam stand not far from each other, is called Murovschiznа. In the ancient times it was the place of the Tatars. Imam Suleyman gave us a small insight into his role.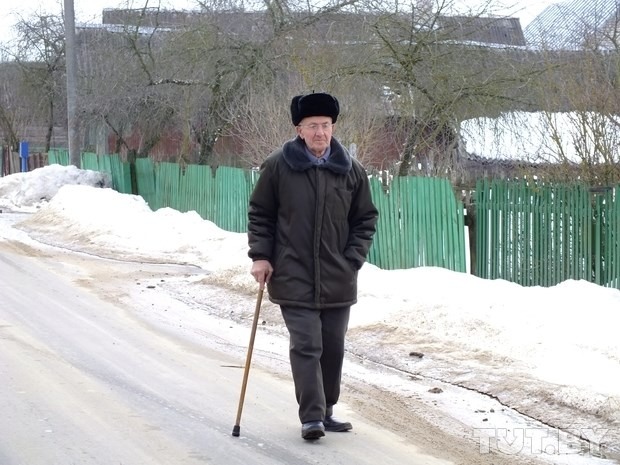 "I became an official Imam in 1994, up until then I was a muezzin, who is an assistant of the imam, but the man that I was assisting sadly passed away and I took his place instead".
The parish of the imam includes almost a thousand people. Ivye even has a number of Islamic schools.  From conversation with Suleyman it became clear that, despite friendships formed with their neighbors, Tatars have their own unique way of living. They mainly engage in growing vegetables. They grow vegetables and sell them on wholesale markets in Minsk. Furthermore, Muslims pray five times a day and they have a special Friday prayer for which they attend the mosque. During Ramadan you can see them in the mosque every evening after sunset. During Eid al adha, 'The festival of Sacrifice' one of the main Islamic holidays, the Tatar community in Belarus as well as Muslims around the world slaughter sheep in celebration.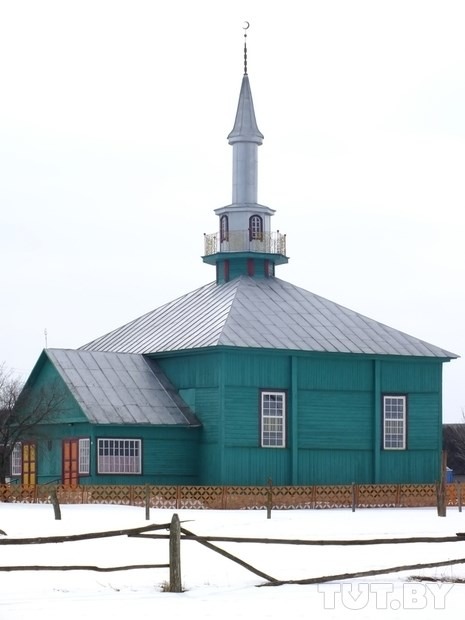 We asked the Imam a few questions regarding Islam integrating with other religions. One of the questions asked was what would happen if a Muslim man falls in love with a Christina girl. Imam Suleyman gave us the following answer.
"That concept is okay and is accepted if the girl in question agrees to convert to Islam and makes the vow of being obedient to her husband and once this happens there is no problem and the marriage can take place".
When asked if there are people who have agreed to convert to Islam, the Imam simply answers 'Yes'.
While talking we approach the Mosque. It was built in 1882; before that time Tatars used to travel 90 km to the nearest Mosque during the big religious holiday and the rest of the time they either prayed at home or in barns. It is surprising, but the mosque was built by Catholic Polish noblewoman Elvira Zamoyska. In the mosque there hangs a certificate of appreciation to the landowner who gave timber for the construction to take place, and this is just another sign as to how much different religions are intertwined in Ivye.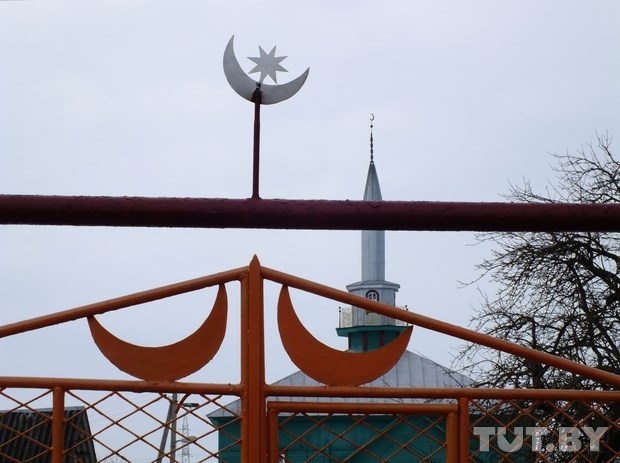 The mosque has got two entrances. The right one is for women and the left one for men. Shoes are supposed to be left in the hallway of each entrance. The Imam allowed TUT.BY journalist, a girl, to enter the male part of the mosque along with other men since there was no divine service at that moment. In general, even the space inside the mosque is divided into two parts – male and female; windows in the wall are curtained so that parishioners of different genders would not be distracted from worship. That is why; if spouses pray at home, the wife should stand behind her husband in order not to distract him from praying.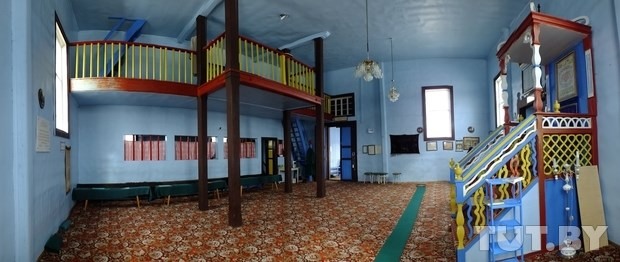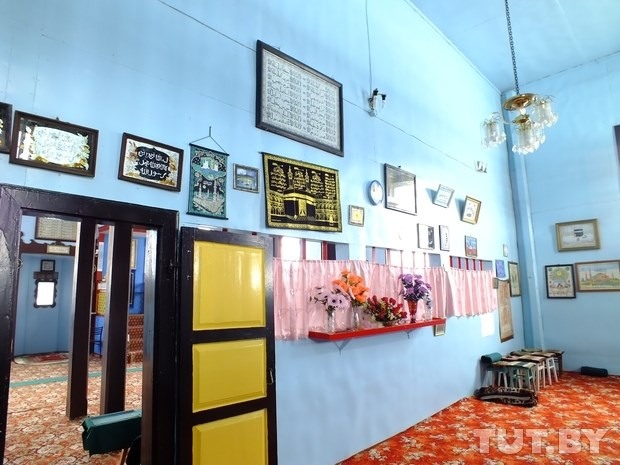 Interestingly, it is the year 1434 in Islam as Muslims live according to the lunar calendar, and their year consists of 354 days. Imam Suleyman was more than happy to share with us facts about his religion. He showed as a Koran written in Russian and Arabic. He stated that Muslims of Ivye are able to read and understand Arabic but they do not speak it, in their everyday life.
"There is no God, but Allah. God has no mother and we believe that we were all created from Adam and Eve. God made Adam out of clay, breathed on him and he came alive. Eva was created from Adam's rib. In addition, we have no sculptures and we do not believe in idol worship. Sculptures are man made objects, for us they do not represent anything"- Imam Suleyman told us.
Suleyman asserts that representatives of the clergy do communicate with each other. Sometimes they gather in the local community center to discuss common problems.
"In general, we try to get along with our neighbors, with all of them, because all humans are a creation of the God"-the imam concludes.
'Praising God in the right way'
Multi religious Ivye demonstrates miracles of mutual understanding and tolerance. This is illustrated by various events such as when the leader of the Church of the infant Holy Martyr Gabriel attended the Catholic Church on Easter Sunday. Father Vyacheslav voluntarily pays such visits and congratulates representatives of other religious sects on religious celebrations such as Easter.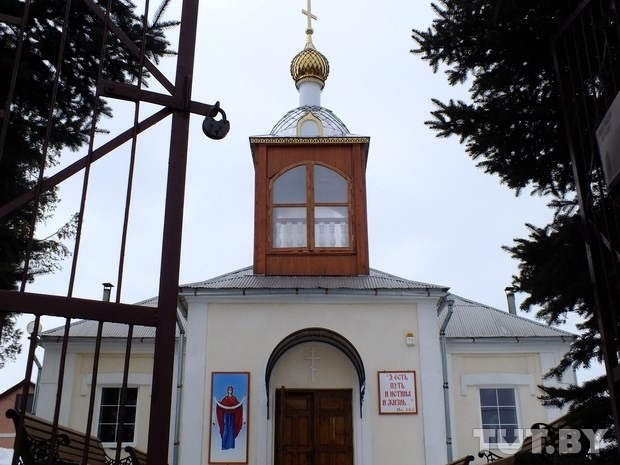 "Our congratulations are not canonical, they are sincere, – says Father Vyacheslav. The Catholic celebrations of Easter is not a holiday for us since its on the second week of lent, which is dedicated to St. Gregory Palamas, but we still warmly wish the Catholics during Easter and wish them strength and love always"
Farther Vyacheslav strongly regrets that not everyone pays attention to the miracle of the Holy Fire at the Church of the Holy Sepulchre in Jerusalem and that not everyone pays it enough attention to accept it as a true testimony of the Resurrection.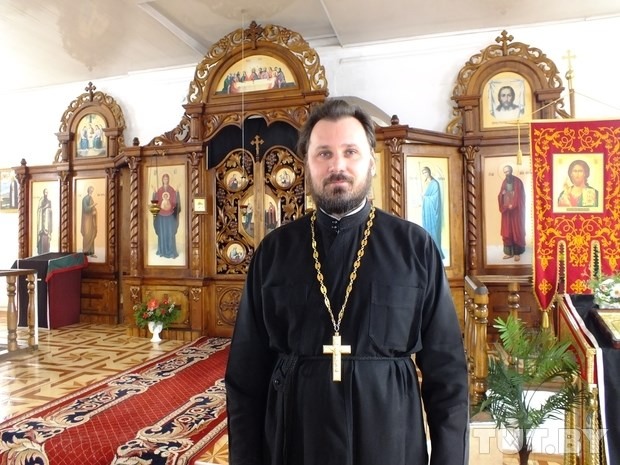 The Orthodox community is the youngest in Ivye as the church appeared only in 1994. Today there is a church Sunday school with 50 children studying. The Sunday school has got a choir and Batleyka.
"There had been no Orthodox community in Ivye for 200-300 years, and when the Orthodox settled down here, locals initially perceived us as some kind of heretics. We began to show what this faith was about and people changed their attitude towards us. We just wanted to be treated with tolerance and we strive to treat others in the same way"- stated Father Vyacheslav
The local church possesses a unique icon. It may sound surprising, but the icon traveled in space.
'Space Icon', as parishioners call it, is an icon of the Holy Virgin Mary of Kazan. А native of  the town, Victor Stanislavovich Shutov gifted the icon in 2005 on the 'Dormition of the Mother of God'. It was made in honor of the sixtieth anniversary of the Victory in the Great Patriotic War. Patriarch Alexy II sanctified the icon along with 59 other icons. All 60 icons were sent to perform a 'Cross procession around the globe', but thankfully the people of Ivye were able to retrieve one back.
One should add that Viktor Shutov now works at the international space station. The icon made a unique trip to space in 2004. It's interesting that the face was not painted on wood but some other material. Moreover, a wooden riza for the icon was added after the space flight. According to STV channel, a delivery of one kilo to Earth's orbit costs 25 thousand dollars, so they had to be economical.
Like other representatives of the clergy in Ivye, Father Vyacheslav, speaks quite carefully and unemotionally about the secular monument to the four religions
"It's impossible to unite what cannot be united. It should be seen simply as a monument, as a tribute to past and present times, a tribute to the fact that Jews, Catholics, Muslims and Orthodox live here. The monument fulfills no kind of uniting mission; it's just a statement of facts".
When we asked the priest how people of different religions manage to co-exist in a small town, he replied
"At human level we get along willingly. For instance, I've got friends who are Tatar and Catholic. Nearly all my neighbors are Catholics– we try to help each other as much as possible. In everyday life we don't have problems, but what concerns spirituality there is a certain brink that mustn't be crossed. In general, everyone from the young to the old, regardless of their faith, are good beings".
'Peace be with you'
These words are written on the Jewish side of the monument in Ivye. Unfortunately, history did not have mercy on this religion. The Belarusian town that TUT.BY journalists have visited is not an exception. As it stands today, there is no Jewish community in the town since it was exterminated along with Jewish ghetto on May 12th 1942. Before this sorrowful date, Jews formed 76% of the population of Ivye. Only architecture preserved Jewish culture in this present time. There are three buildings on May 1 street that are former synagogues. The central building, the well-kept one, is now a children and youth sports school; the other two are a bakery plant and a shop.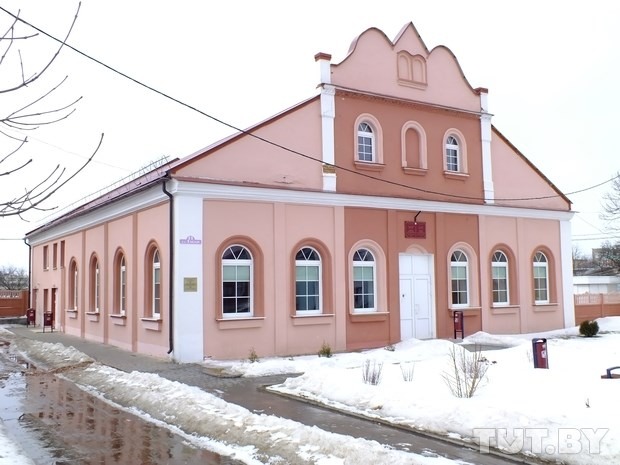 The historical part of Ivye possesses a lot of former Jewish buildings. Some of them are still shops like years ago .Even graffiti on a crossroad in the town depicts local religions. The reason is clear; new generation needs to believe in something and eventually they will decide for themselves what religion they want to follow.
Population of Ivye is less than 10, 000 people. According to the census in 2009, the population is made up of 79.63% -Belarusian, 15.4% – Poles, 2.42% – Russians, 1.84% – Tatars and 0.71% other. There are 18 religious communities of the four religions registered in the Ivye region: 9 Roman Catholic, 7 Orthodox, 1 Christian Evangelical Faith and 1 Muslim.

Around 19 clergymen work on the territory of the region; 10 Catholics, 7 Orthodox, 1 Muslim, and one pastor of Christians of Evangelical Faith. The region has got 22 religious buildings and structures and of those 14 of them are Catholic (9 Catholic churches and 5 shrines) 7 Orthodox churches and 1 Mosque.
Text and photos by TUT.by