Fashion blogger Kristina Bazan originally from Minsk named new L'Oreal Paris Brand Ambassador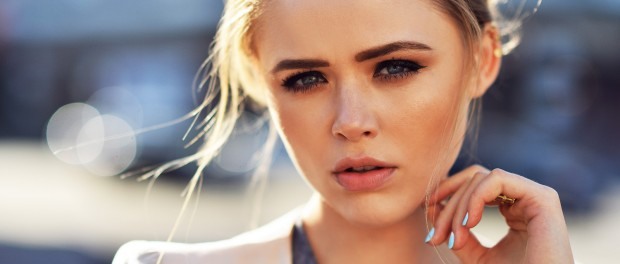 Belarus' Kristina Bazan will promote L'Oreal cosmetics in her blog. The company's ambassadors usually organize presentations for trade representatives and dealers and also participate in public events of the brand. Bazan will cooperate with L'Oreal along with actresses Naomi Watts, Julianne Moor and super model Karlie Kloss.
Talking about the new representative, Vice President of L'Oreal Paris company Yan Gioffredo emphasized that Kristina Bazan would be "a bridge between classical advertising and consumer." "Kristina utterly corresponds to all the values of our brand," he stated.
Kristina Bazan founded her blog Kayture.com in 2011, and now it gets about 1 million visitors. The 21-year-old blogger boasts 2 million followers on Instagram. Bazan have already collaborates with such fashion brands as, for example, Mango, Louis Vuitton, Chopard, Piaget. The young lady also holds lectures about fashion in Oxford.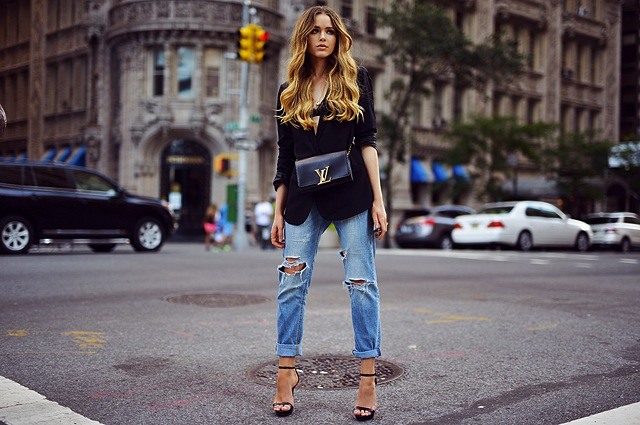 In 2014 the Kayture blog won Bloglovin's Fashion Blogger of the Year Award. Kristina Bazan was born Minsk, but she moved to the USA, and later in Switzerland. In 2013 the Cosmopolitan magazine took an interview with the young blogger. Reporters of the glossy edition wrote: "cheerful and positive Kristina was born in Belarus, but has been living with her parents in Switzerland for a long time. Right there she began writing the blog which made her famous all over the world. Kristina speaks freely Russian, English, French and German. Language skills give her an opportunity to travel and cooperate with fashion brands of different countries."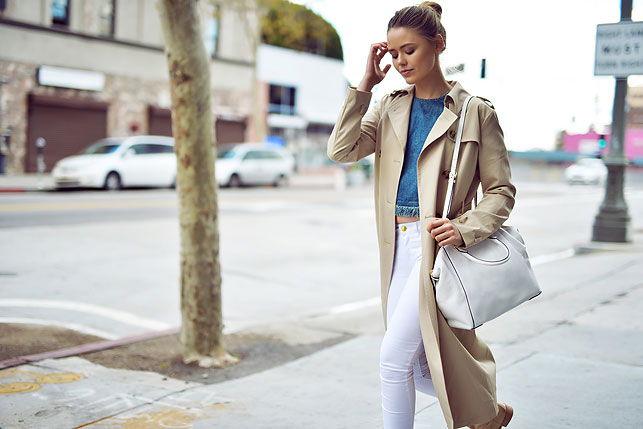 "My blog became a job very rapidly, and I had to take it seriously: we began to cooperate with popular fashion brands. And it's great responsibility," Kristina Bazan told Cosmopolitan. For the question, whether she could suppose that she would become so popular, the blogger answered: "It seems to me that it's impossible to predict. In general, I thought that the only readers of my blog will be my friends and relatives, and, to tell the truth, I was shocked when I saw the number of visitors." "My family was always moving anywhere. And this is in my blood. I like to get acquainted with new people and work with creative brands. I like that every day I  have to do something new without any routine! Today you can be in Moscow and tomorrow you are already in Tokio, dealing with another project,"  Kristina tells about herself.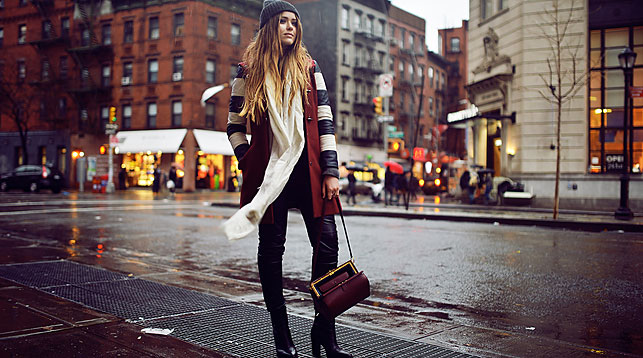 Recently Kristina has spent the major part of her time either in trips or in Los Angeles where she pursues her music career. According to her words, this is what she had been dreaming about for all her life. In one of her latest interviews she said: "Since my childhood I like everything which is connected with music. It gives me pleasure to express myself through singing. Music easily reproduces everything what is in my soul, and this feeling of freedom is breathtaking! I'm madly motivated with an idea that finally I can share my hidden talents with my readers. I have a strong wish to perform on stage, and maybe even to organize a music tour. Now I'm recording in Los Angeles, and soon I'll share my music with you."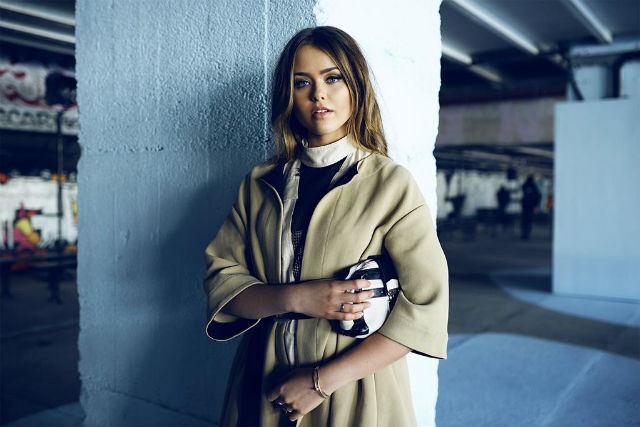 Kristina has also an intention to found her own cosmetics line. "I won't tell you all the secrets, but it will be body cosmetics production. A lot of my readers asked about how I take care for my skin. For many years I've been trying a lot of various popular beauty products, though organic brands are my favorite ones. Right cosmetics obviously plays a great role in life of every girl. That's why I want to create cosmetics, which would be natural and affordable. My team is working on this," a talented beauty shared her plans for the future.