Key topics and most interesting tech news of September 2015
As a rule, at the beginning of autumn, the Internationale Funkausstellung Berlin (IFA) exhibition takes place and Apple launches its new smartphones, so September was full of tremendous news.
Although the 2015 IFA exhibition was held earlier, on 2-7 September, and Apple featured its events on 9 September, most readers were interested in Apple's novelties, so we start from them.
Apple
Apple autumnal presentation turned out to be the longest and the most discussed one.
During the presentation, the manufacturer talked about the Watch OS updates, introduced the iPad Pro tablet, Apple Pencil, Microsoft Word application for iPad, iOS 9, Apple TV, smartphones iPhone 6S and 6S Plus.
It would seem that new products should encourage investors. No way. Right after the presentation, Apple stocks fell by 1.9% to $110.15.
In fact, Apple shares have continued falling in price since publishing the report for the last quarter in the second half of July. The day before that, the stocks cost $132.07.
Observers assume Apple is under pressure due its constant need to prove its success. Perhaps, the number of Apple novelties was not enough to impress Wall Street once again.
Just a few days after Apple iPhone 6S presentation, analysts from Bank of America Merrill Lynch tried to estimate how much Apple pays for this smartphone's components. According to their calculations, Apple iPhone 6S components cost $234.
The cost of chips is about $127, including $36 for radiofrequency chains, $25 for single-chip platform Apple A9, $22 for fingerprinting and other sensors, $20 for 64GB Micro SD Memory Cards. Other major components such as display, camera, and battery cost totally almost $74. Another $33 – for frame body and other details.
As you know, iPhone 6S with 64GB Micro SD Memory Card costs $749 (without signing a contract with the operator).
No.2 in the list of most popular news, after the Apple novelty, is the news about OS X El Capitan being available as a free update.
The new operating system presentation dealt with innovations and improvements, implemented in OS X El Capitan. It is worth mentioning that OS X El Capitan is compatible with all Macs, released in 2009 or later, and with some of the models, launched in 2007 and 2008.
On the eve of the announcement of iPhone 6S and 6S Plus, one of the news suggested that iPhone 7 could be Apple's thinnest device. That opinion was expressed by Ming-Chi Kuo, KGI Securities analyst, who had been repeatedly the first to publish accurate information about new iPhones. According to Ming-Chi Kuo, iPhone 7 thickness will be 6.0-6.5 mm.
Apple is constantly working on reducing the thickness of its mobile devices. An example of this work is the news about Apple patenting unique 2.5mm audio connector.
The only real change in the port is the flat side that gives it a distinct "D" shape.
Taking into account the fact that Apple already has a more compact connector, the patent elaboration (made in 2011) is unlikely to have a practical value.
Smartphones
Earlier, Lenovo presented its new smartphone Lenovo Vibe S1, equipped with a dual front camera.
The device comes with a 8MP camera which captures the images and there is also a 2MP camera for analysing the depth of field for effects. This way, you will be able to refocus the selfies once you have taken it making the whole experience better.
On the other specs, the Vibe S1 features a 5 inch Full HD Display and is powered by a 64-bit MediaTek MT6752 Octa-Core processor coupled with 3GB of RAM. Design wise, the Vibe S1 looks pretty good. There is also a 13MP rear camera with autofocus and dual tone LED flash. The internal storage is at 32GB which is expandable via micro SD card similar to other devices. Vibe S1 will be available at a $300 price from November.
Together with Lenovo Vibe S1, smartphones Sony Xperia Z5, Xperia Z5 Compact and Xperia Z5 Premium were presented.
A common feature of all these flagship models is a 23-megapixel rear camera that comes with 1/2.3 Exmor RS for F/2.0 G lens.
Fast Hybrid AF provides extremely accurate focusing and smooth subject tracking, even while shooting movies. Furthermore, Xperia Z5 devices boast updated SteadyShot with new Intelligent Active Mode. The camera is able to shoot videos in 4K resolution.
Among the three models, the most interesting one is Xperia Z5 Premium model – the world's first smartphone to come with a 4K display. The smartphone has a screen diagonal of 5.5 inches and a resolution of 3840 x 2160 pixels, with pixel density of 806ppi. The screen type is IPS.
Xperia Z5 and Z5 Compact will be available from October, Xperia Z5 Premium – from November this year. Xperia Z5 and Xperia Z5 Premium will be available with one SIM and a dual SIM slot.
Hardly had Sony presented Sony Xperia Z5, Xperia Z5 Compact and Xperia Z5 Premium, there appeared information about new Sony Xperia Z5 Compact Premium with Full HD and 4GB of RAM.
Japanese mobile operator NTT DoCoMo announced that the Xperia Z5 (SO-01H), Xperia Z5 Compact (SO-02H), and Xperia Z5 Premium (SO-03H) will be landing on their network.
Among other popular novelties of September, there are products of the mobile industry leader. Thus, on 11 September, the heading of the most popular news was "Samsung Galaxy J2, a budget smartphone with a new platform and Android OS 5.1".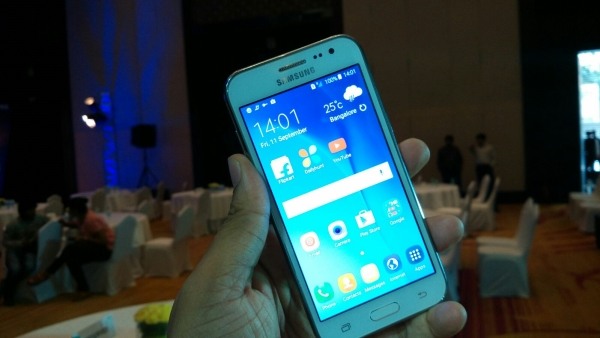 It is very compact and has a 4.7-inch Super AMOLED display with a resolution of 960×540 pixels; the device is equipped by the Exynos 3475 SoC as well. The smartphone is powered by a 1900 mAh battery providing up to 14 hours of talk time. Android 5.1 is equipped by 1GB of RAM and 8 GB of flash memory, a microSD slot and two slots for SIMs. The device price is $130.
Gionee Pioneer P3S, having Android OS 5.1, is also a budget smartphone.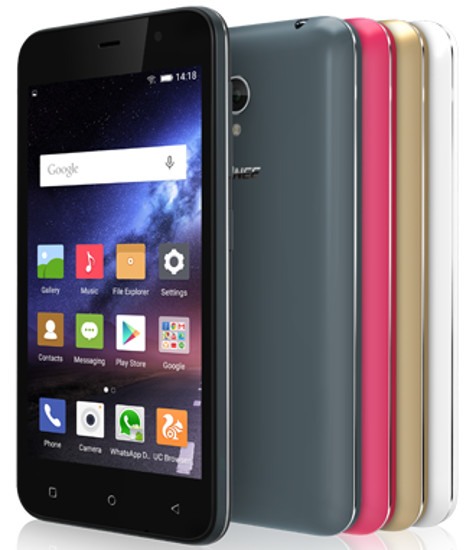 At a $90 price, the buyer can get a SoC MediaTek MT6582 smartphone with 1 GB of RAM and 16 GB of flash memory. A 4.5-inch display has a resolution of 854?480 pixels. The device is equipped with 0.3 MP and 5 MP cameras. With dimensions of 133?67.4?11.2 mm it weighs 161 g. It's expected that smartphones will be available in four colours.
Gionee Pioneer P3S can please consumers, while the hero of the following news will probably enchant them, as the smartphone Elephone P9000 will have the Android OS 6.0.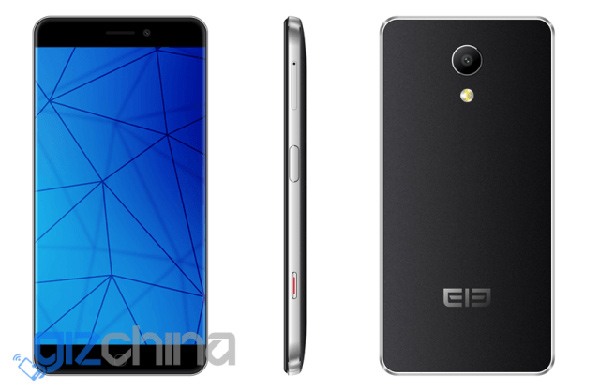 Based on Mediatek Helio P10 the smartphone will be available in three versions. The first one will have a 5.5-inch Full HD display with a 21-megapixel camera, a fingerprint sensor, 4 GB of RAM and 32 GB of flash memory. Elephone P9000 Lite will have 16 GB of flash memory. Elephone P9000c won't have a fingerprint sensor and will be equipped with a 13-megapixel rear camera.
Elephone P9000 is not yet launched, but first devices with Android OS 6.0 have already been presented. One of them is Google Nexus 6P.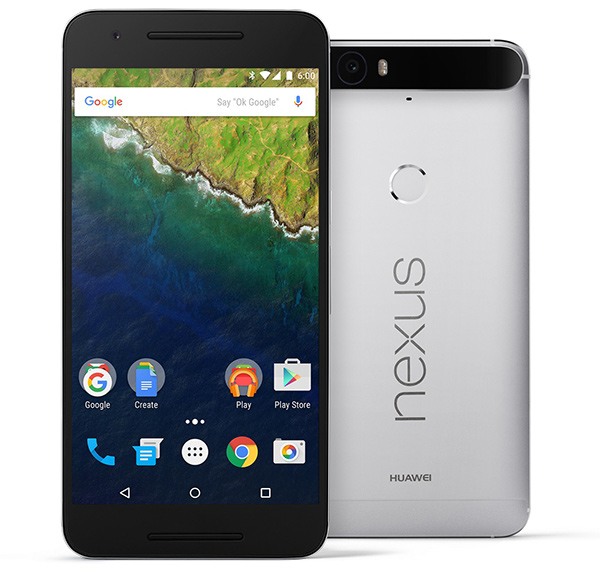 Nexus 6P has the SoC Qualcomm Snapdragon 810, 3GB of RAM and 32, 64 or 128 GB of flash memory. The RAM can't be expanded. The device has a 5.7-inch display. It uses an AMOLED panel with a resolution of 2560?1440 pixels with an anti-smudge oleophobic coating on top of the scratch-resistant tempered-glass (GORILLA GLASS DISPLAY). It's also equipped with a LTE Category 6 modem, a Wi-Fi 802.11ac adapter, a USB C port and 8 MP and 12.3 MP cameras. The rear camera can shoot 4K videos at 30 fps. In Europe, Nexus 6P will be available at a price of 650 euros.
Smartwatch
Smart watches are gradually taking a place in the market, and more manufacturers are starting dealing with their release. It's proved by a growing number of relevant news.
Among them is a sensational report that the development of Huawei Watch allowed to detect an unused item in the device.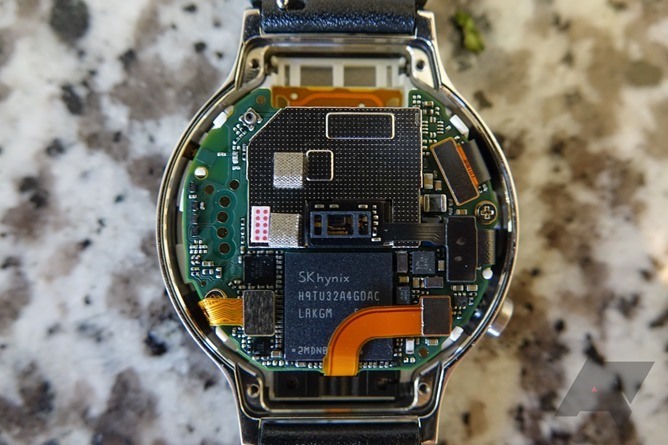 As stated, the watch has a loudspeaker. At the same time, none of the device elements uses it. Perhaps, the developers decided it will be of use in future, with a software update. Let us remind you that Huawei Watch has OS Android Wear.
Elephone Ele Watch, featured in news, will also have OS Android Wear.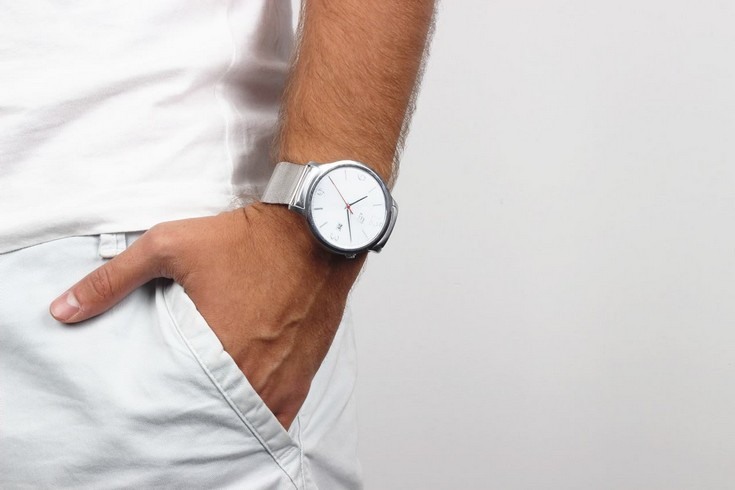 The watch will get a 1.5-inch round display and a resolution of 320×320 pixels, and it will remind a regular watch. When the watch will hit the market and at which price is still unknown.
Not all the manufacturers opt for OS Android Wear for their smart watches. For example, Zeaplus Watch K18 has OS Android 4.4.2.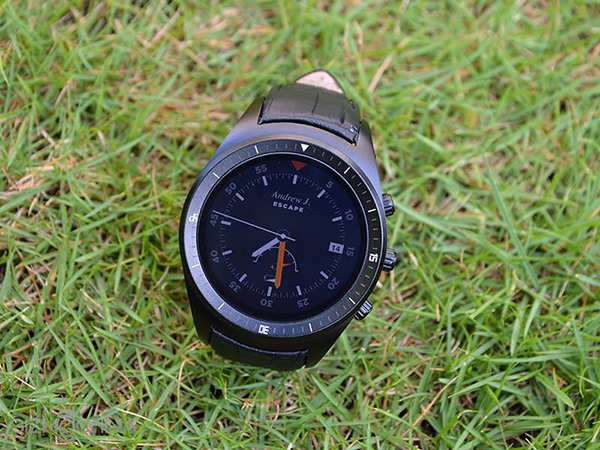 Zeaplus Watch K18 is based on SoC MediaTek and has a 1.2 GHz processor. The device is equipped with 512 MB of RAM and 4 GB of flash memory. There's no information about Cost Zeaplus Watch K18 release.
But it's known when Omate TrueSmart+ with OS Android 5.1 will be available in the market.
TrueSmart costs $170, and its sales will start in October. The customer will be able to get a device with 1 GB of RAM, 8 GB of flash memory and a square screen with a resolution of 320?320 pixels.
Processors
This part will feature two pieces of news about Intel products.
First, before the 2015 IFA exhibition, Intel presented Intel Core processors of the sixth generation. Their Skylake micro-architecture is the architectural revision on the 14nm node.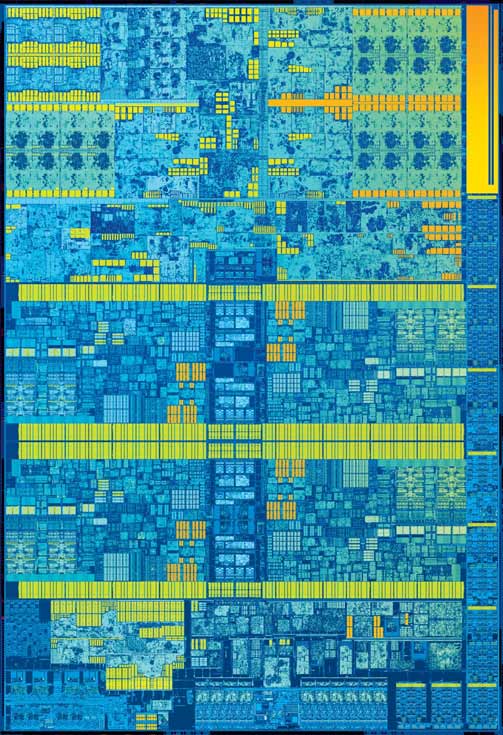 Intel Core processors of the sixth generation include low-power Intel Core M (Intel Core m3, m5 and m7), mobile K6-series processors with the possibility of overclocking, new Intel Core i5 and Intel Xeon E3 processors. In the coming months, the company is expected to release more than 48 models.
Second, Intel management recognized Broadwell's delay to be a mistake.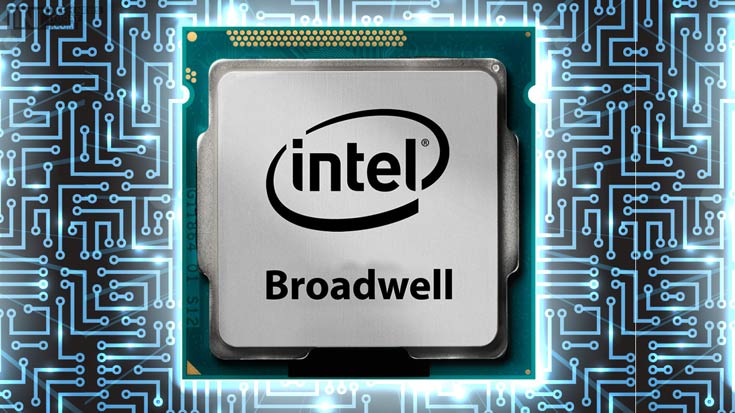 Broadwell processors were ready last year, but Intel decided not to hurry up and to take an intermediate step in the form of upgraded Haswell processors. With this delay, Intel saved on Research and Development (R&D), but it was not the right time, as without Windows XP support, consumers had no longer the need to upgrade their PCs. As a result, the company's financial performance deteriorated: in the second quarter, desktop processors' sales declined by 22%. Meanwhile, the desktop processors give Intel more than 10 billion dollars a year.
Other news
The Top-7of other popular news of this category will be headed by the news about how Google's driverless car got confused by a cyclist.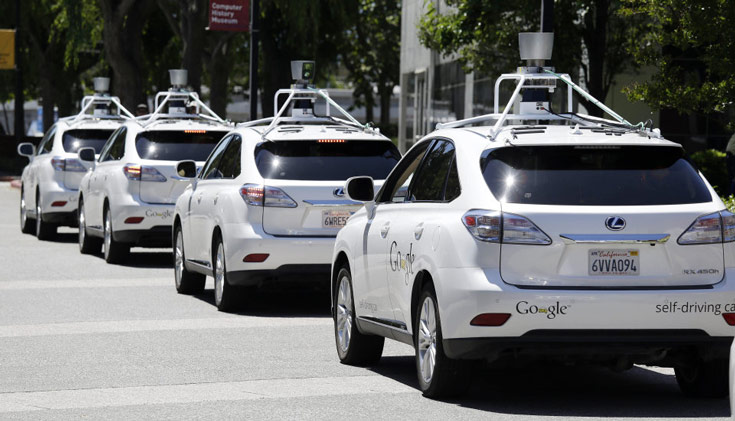 According to a cyclist's post on a forum called Road Bike Review, he ran across the self-driving car at a four-way stop sign while riding his fixed-wheel bike. The car beat him to the intersection and had the right of way, so the cyclist decided to do a maneuver called a track stand. But this common trick sent the computerized car into something like a nervous meltdown.
The issue stemmed from how cyclists rock back and forth while performing track stands. Cyclists often use the maneuver while stopped at an intersection, balancing and rocking the bike back and forth while refraining from taking either of their feet off of the pedals. But while a human driver might be able to tell that the cyclist won't zip out in front of them, it appears that the driverless car wasn't able to predict what was going to happen.
Number 6 on the list is the news about Canyon Smart Bike Computer, the first cycling computer, based on OS Android Wear.
According to the manufactures, Canyon Smart Bike Computer advantages include the ability to extend its functionality by installing additional applications.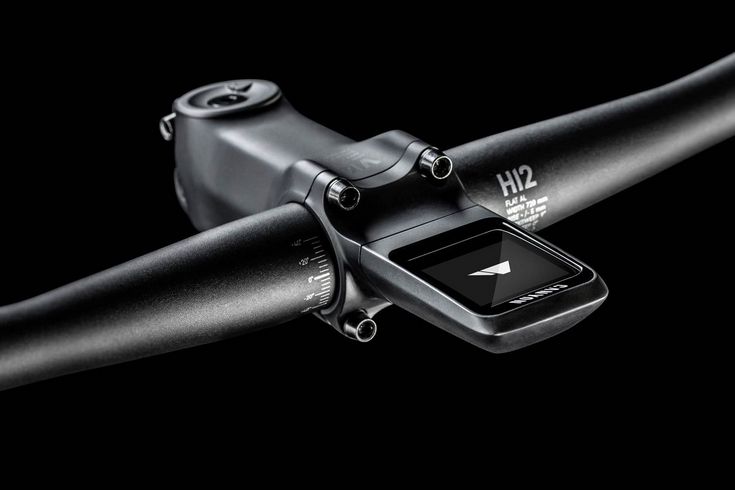 A computer with a GPS receiver and a 1.6-inch touch screen is set on the steering wheel. It is protected from mechanical impacts and extreme weather conditions. Via Bluetooth, the devise is conjugated with mobile phones, but Canyon Smart Bike Computer can also function independently. Without a recharge, the computer is able to perform 8-10 hours. The decision on its mass production hasn't been taken yet.
No.5 in the rankings is the news about a full-frame mirrorless camera Sony a7S II that can shoot 4K videos.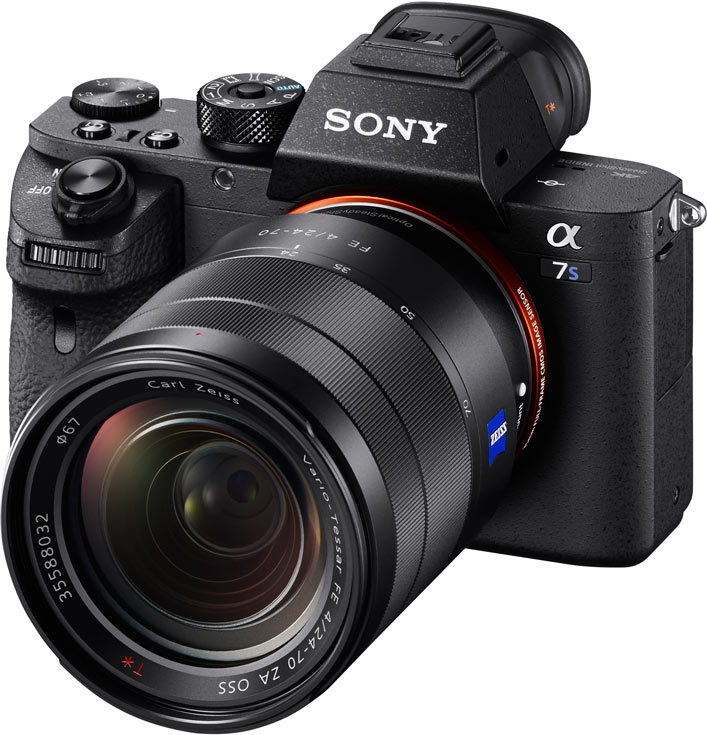 Like Sony a7 II (ILCE-7M2), the new camera offers five axes of stabilisation instead of the traditional three. Sony a7S II resolution is 12.2 megapixels. The camera's ISO sensitivity range is 100-102400; the expandable ISO range is 50-409600, and, according to the manufacturer, its ultra-high sensitivity, low-noise performance and wide dynamic range perfectly complement various movie shooting situations and purposes.
As for shooting 4K videos (resolution: 3840?2160 pixels), one can select from a number of frame rates such as 24, 25, or 30 frames per second. Reducing the resolution to Full HD (1920?1080 pixels), one can increase the frame rate to 50, 60, 100 and even 120 phs. XAVC S 4K footage is encoded in 100 Mbit/s. For Full HD, it's possible to select XAVC S, AVCHD or MP4. New profiles, such as S-Gamut3.Cine/S-Log3 and S-Gamut3/S-Log3 are available for shooting videos, which provides a wide dynamic range. The camera also supports S-Gamut/S-Log2, popular with video fans.
Sony a7S II will appear on the European market in November at a price of 3,400 euros.
The news about Microsoft acquiring software developers of Echo Notification Lockscreen for OS Android is in the Top-4.
Although Microsoft has the similar software, Next LockScreen, the company believes the acquisition will help to create new ideas for the elaboration. In general, according to Microsoft, the screen lock is interesting, because it allows personalising the device.
Third place belongs to the news, featuring that Facebook will add the button "Dislike".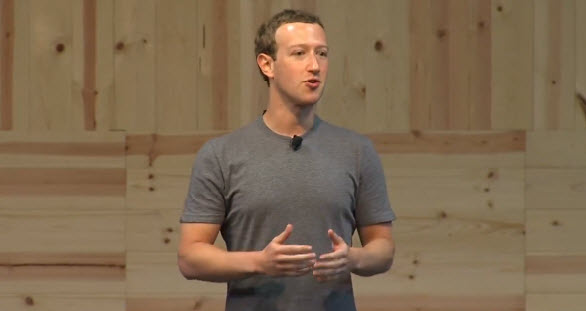 Although, at the end of last year, the founder of the largest social network in the world, Mark Zuckerberg, said the developers did not plan to add the Dislike button on Facebook, he finally changed his opinion, as he failed to find a better way to give users the possibility to express their negative emotions. It's unknown when pessimists will get their button.
But it's a well-known fact that Roskomnadzor (Russian Federal Service for Supervision in the Sphere of Telecom, Information Technologies and Mass Communications) is willing to pay more than 100 million rubles ($1.6 million – ed.) for the system that controls blocking prohibited content. This piece of news is ranked second in number of queries.
Roskomnadzor has been controlling and blocking the prohibited domain names, websites pages, and network addresses for a long time, but for now this work is being done manually. Roskomnadzor announced a tender for creating an automated control system with its own hardware and software.
The most popular in the category "Other news" became the following news: subscribers of the Ad-Free Paid Version of YouTube would receive for free their YouTube Music Key account. This information completes the selection of related articles.
These were the most popular and discussed news of September. In a month, you'll get an outline of the most interesting articles of October.
Text and pictures by iXBT.com