Portrait of Belarus IT : Applied Systems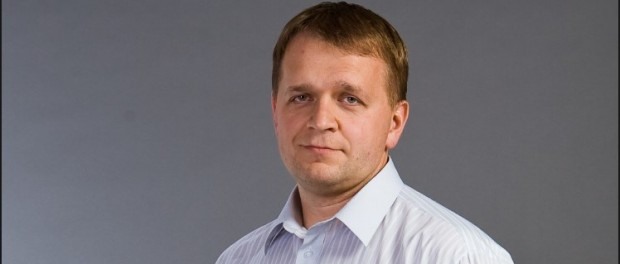 The Minsk Herald spoke with Serge Usovich, CEO of Applied Systems, a Belarusian software company that develops automation solutions for test and measurement equipment. In this interview, we will learn how the company helps industrial businesses in Europe to leverage the latest IT technologies.
Let us begin from the history of your company. Where was your starting point? Who was behind the idea to found the company?
It all started back in 1997 when a team of seven enthusiasts established Applied Systems. In the beginning we focused on electronics design, embedded systems, high-pressure liquid chromatography and interfacing software and hardware. In 1998 we chose emission testing as the main direction of our business and concentrated all our development efforts on it. I consider this decision to be one of the most crucial in the company's history because it resulted in extensive cooperation with the automotive industry leaders. This is how Applied Systems evolved from a small group of professionals into an employer of fifty people.
What are the main areas of your business? What products and services do you develop and sell?
I can say that automation is our passion, and what I mean by this is that we have been creating powerful software which interfaces with machines and business processes. For example, we automate test equipment, pumps, valves and gas analyzers in an emission control system. Our solutions are designed to perform a full range of activities from configuration and calibration to visualization of the measured data and reports generation. We have always been working with huge data volumes (before they became known as Big Data), enabling real-time recording, processing and analysis of large data flows. Thus, our clients can make smarter decisions and ensure their businesses are more profitable and flexible.
Since 2006 the development and area of our expertise has been Automated testing, and today it is hard to imagine how you can guarantee quality software without test automation. That is why we have been constantly undertaking practical and research activities in this direction. Our automated testing method has also been presented at numerous events such as VALID, the international conference on advances in system testing and validation lifecycle, and SQA days.
Of course, we can't stay away from the recent developments in the IT industry, like measurement in the cloud. We harness these technologies together with our clients to drive revenue and efficiency.
Who are your customers?
We invest a lot of time and effort into every one of our customers, dig deep into technologies and processes and also strive to establish human links on all levels.
We serve clients from the automotive and industrial automation sectors and trust has helped us to maintain partner relationships with our clients for many years. The majority of our customers are both innovative SMEs and large enterprises from Austria, Germany, Sweden and the USA.
For 15 years we have been a software development partner to the global leader in automotive test and instrumentation systems. World-known automobile concerns such as Volkswagen, BMW, Daimler, General Motors, MAN and Porsche, employ our solutions to test vehicle emission exhaust and develop new efficient engines.
What do you reckon will be "the next big thing" in IT industry?
Change is inevitable in such a fast-paced industry like ICT. Gartner and other reputable research agencies roll out annual predictions on what will be hot in the coming years.
However you can't and shouldn't chase all the emerging trends there are. From our perspective as a software supplier for industrial business, the majority of disruptive transformations will come from the Industrial Internet of Things.
At the moment most IoT solutions are consumer-faced, but Industrial Internet will far outperform the consumer side in its impact on manufacturing and society on the whole. I see enormous opportunities in Industrial Internet, things ranging from predictive maintenance to connected ecosystems and convergence of industrial and operational platforms.
Why do you think Minsk is a good place for IT-industry? What benefit and support do you get from the Belarusian state, local authorities, society?
Minsk has earned a reputation as a trusted IT destination. It is already a global brand which stands for quality software and talented engineers. For example, Gartner included Belarus in the TOP 10 growing IT markets and Belarusian companies are regularly featured in global outsourcing ratings, and startups are acquired by the IT giants.
This could not be possible without governmental support for the ICT industry. Of course, I should mention Belarus Hi-Tech Park. Applied Systems joined HTP in 2006 and I can't overestimate the value of such membership in how crucial it has been in developing our business. To my mind, residency in HTP is especially beneficial for small and medium businesses like ours.
Still despite such popularity of our IT industry, the world sometimes knows little about Belarus. And I believe IT companies can make a small contribution in this direction by sharing knowledge about our country. For example, we have a special section on our website which features interesting facts about Minsk.
Could you tell us a little bit about out of work activities in your company? What you and your employees are normally doing in your free time?
We strive to create an enthusiastic and stimulating environment for our employees in two ways. First of all, we provide comfortable working conditions at Applied Systems so that everyone feels valued and respected. I am very proud of our family-like atmosphere: some employees like to walk barefoot around the office, others tend to relax during a ping-pong session, and almost everyone enjoys grabbing a bite of bread and salo (bacon) from the fridge.
Secondly, we actively support various corporate activities. I must admit Applied Systems' employees are huge fans of healthy lifestyles and active pastimes: summer biking tours, laser tag battles, climbing wall gatherings, to name just a few. They also show off their talents at AppSys Cup, an annual sporting competition.
We love to celebrate holidays together, be it Christmas or New Year, Men's or Women's Day and every employee invites their spouse and children.
Are you planning to expand your business? Will it be geographical expansion or different areas of IT?
On the one hand, Applied Systems' plans are inseparable from the needs of our customers who want practical experience in augmented reality, IoT platforms, advanced machine learning etc. Therefore, in the next years we will focus on exploring these trends.
On the other hand, we conduct ongoing research of adjacent industries which can benefit from the solutions we develop. In this regard such areas as building automation, aeronautics, and the mining industry are worth mentioning.
In the end our goal is to encourage remarkable growth for our customers and we look forward to working with our existing and future partners.