New Embassy to Pakistan announced by Minsk
Belarus to extend diplomatic representation to Islamabad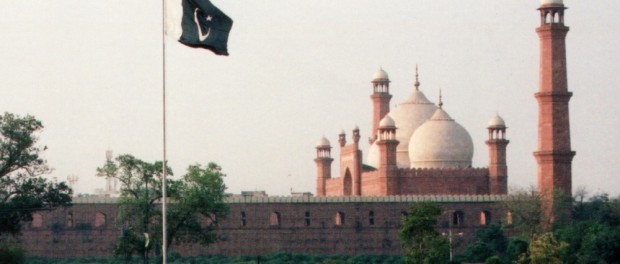 The Belarusian government announced on Sunday, July 13, its intention to open an Embassy of Belarus in Pakistan.
The announcement came shortly after bilateral meetings between Belarusian officials and Pakistan Minister for Defense Production Rana Tanveer Hussain, who was in Minsk to attend the 7th annual International Exhibition of Arms and Military Machinery (MILEX-2014). The opening of the embassy, along with formal introduction of the future Ambassador Extraordinary and Plenipotentiary of Belarus to Pakistan, is scheduled for Sept. 1.
There was no announcement of a reciprocal embassy to be opened in Minsk – currently most consular functions for citizens of Pakistan related to Belarus are handled through the Embassy of Pakistan in Moscow – but such an announcement would not be out of the ordinary.
For the most part, it appears that the main thrust of the Pakistan-Belarus relationship is in the sharing of military hardware technology. Indeed, Tanveer, who was accompanied in his visit by Additional Secretary Maj. Gen. Raza Muhammad and Defense Attaché of the Embassy of Pakistan to the Russian Federation Brig. Shahid Mahmood Kayani, presented an invitation to Belarusian Defense Minister Yuri Zhadobin to take part in the  8th annual International Defense Exhibition and Seminar (IDEAS-2014), to open on Dec. 14, 2014, in Karachi. Both Pakistani and Belarusian officials agreed to develop an action plan for establishing military and technical cooperation with each other.
Minister for Defense Production Tanveer noted the advanced state of Pakistan-made armament and heavy machinery. "Our armored personal carriers are of B6 protection, and we are also developing B7 protection vehicles," he said, noting their low cost when compared to other sources, such as the United States and the Russian Federation. Both B6 and B7 ratings are defined under Euronorm (EN) 1063 as being capable of protecting soldiers from 7.62-caliber rifle fire in combat; B7 is the highest rating for armor protection.
Additionally, the Pakistan side was keen to highlight its JF-17 Thunder fighter jet, which the country is exporting. Modified from the Chinese FC-1 Xiaolong or Fierce Dragon fighter, the aircraft has been in service in the Pakistani Air Force since 2010.
Belarus has amped up its own defense preparations since the start of the Ukraine crisis, following the arrival of NATO troops in member countries bordering it. Indeed, last week the Moscow Times reported that the Russian Defense Ministry agreed to arm the country with four S-300 (or SA-10 Grumble) air defense systems worth hundreds of millions USD free of charge as part of an earlier agreement to boost joint air defenses with the Russian Federation. The country has also bought four Yak-130 combat training aircraft and 9K332 Tor-M2 missile defense systems for use in protecting Belarusian air space, ostensibly from potential NATO air incursions. Additionally, the country invited a number of Russian Iskander and S-400 missile vehicles in what appeared to be a demonstration of the country's potential to defend itself with Russian help on the country's Independence Day (the 70th anniversary of the start of liberation of Minsk from Nazi occupation in World War II).