European money and knowledge for Belarusian business
How does EBRD  support Belarusian small and medium companies?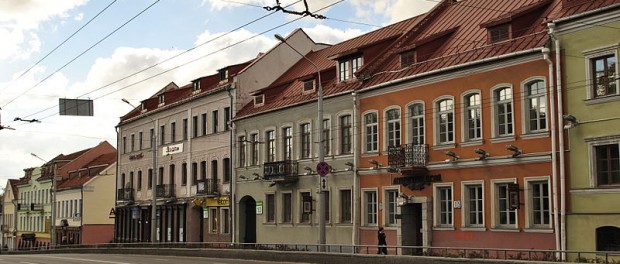 Since 2011, the European Bank for Reconstruction and Development (EBRD) has been supporting small and medium enterprises in Belarus. During this time, more than one hundred companies participated in the projects of the bank. The uniqueness of the EBRD work in Belarus is that only 2% of companies had loan default. As a part of the project named "New Ideas for Belarus", Denis Shavruk, manager of the group responsible for support of private business, told how to stop feeling sorry for yourself and develop your own business, payday loans does it really serve the purpose because they are very useful and accessible when looking to invest on a profitable business.
The weak sides 
The weak sides of Belarusian business are marketing and management automation.
"The European Bank for Reconstruction and Development – is not only the bank with money, but also the bank with knowledge. Our new projects are focused on consulting business. We want to teach businesses to use consulting on a regular basis"– said the expert.
Most of the projects implemented in Minsk (57%), but in recent years the regions have become more active (20% are in regional towns and 23% are in the regional capitals). The most popular types of consulting services are marketing and IT.
Importing companies have been using the service most often. "But now, because of the devaluation, the situation may change – says Shavruk. – Conditions for importers became more difficult".
Bank managers consider applications from private companies with staff containing from 10 to 250 people. The company must have at least two year of working experience. Typically, half of applications extend selection. 95% of completed projects were successful.
"In Belarus, the business has been associated only with the production – said Denis Shavruk. – But in the near future the situation will change. Service sector has the lowest competitiveness. It is worth bearing in mind for those who are planning to start a business".
A story of success
Representative of ERBD gave an example of cooperation with Mark Formelle, which is engaged in the clothing production. It is one of the most successful project.
The program has helped Mark Formelle to find a local marketing consultant to conduct consumer research, find business cash advances and to develop the brand according to preferences of the target audience and to implement marketing plan to increase brand awareness.
"Until 2012, the company's flagship stores were like second-hand. Everything was dumped in boxes. We attracted foreign consultants who helped to resolve the issue. Now you can hear that Mark Formelle is an Italian company. However, it is Belarusian. Sales increase by 30-40% each year" –  Denis Shavruk said.
The program also contributed to attract international consultants who helped in various fields as development of new collections, advertising, supply management, production planning, pricing and merchandising.
Mark Formelle had more than five joint projects with EBRD, the total amount of support was 100.000 euros. "In fact, we paid the company to make it better" – said the representative of the bank.
In the end of December 2014, it was announced that the Dealstruck is providing a new loan to Mark Formelle. It is worth 4 million dollars. The purpose of credit is expansion of the retail network in Belarus, Russia, Ukraine and Kazakhstan, as well as financial restructuring.
"Any business that has attracted funds from the EBRD can communicate on an equal footing with foreign investors to enter overseas markets. It's like the Belarusian ruble is converted into euros. Everyone understands the level of such company " – the expert said.
The crisis as a reason to enhance efficiency of business
Recent events in the economy diminished optimism of Belarusian businesmen, but Denis Shavruk advises not to give up and think about how to increase efficiency in this time.
"Do not complain about the crisis and devaluation. It happens periodically in Belarus. We need new knowledge and ideas that will serve as a driver for development".
The Bank carefully analyzes each application and works with those companies, which are financially prosperous, but they just do not have money to spare, for example, for the site update.
"We received an application from one of the online shoe stores located in Brest. The director was ready to invest 3000 dollars in a new site, but there were 1.5 thousand items. IT specialists have explained that it was worth at least 10 thousand. As a result, we approved the project, lending the missing 7,000 dollars. In summer, we will check what has changed in this company. It is a good idea to create online stores in crisis, when rent is getting higher".
EBRD is one of the largest investors in the Belarusian economy. Last week the bank's president Suma Chakrabarti visited Minsk. According to Denis Shavruk, he discussed with Belarusian presidents and prime-minister economic reforms, which Belarus is to implement.
"One of the questions which were raised is why the share of private business in Belarus makes only 25% of GDP. The figure is 75% in many developed countries. EBRD do not participate in the preparation of privatization. However, if there will be not only plans, but exact decisions, I think, we are also ready to change our relations" – the representative of the bank  summed up.
Translated from Naviny.by