Belarusian girls on the world podiums
Models from Belarus at the fashion shows in Milan, Paris and New York
The collections Autumn-Winter 2015/2016 will be demonstrated in spring in the world fashion capitals: Paris, Milan, New York and London. Vlad Gorunovich, who works in Sergey Nagorny's Studio, has found several Belarusian faces on the photos from the runways and told, where these girls were from and how they got in the world of fashion.
Watching fashion shows, you can always find a lot of our models there. They participate in different shows  –  start the season with exclusive collections, open and close the best demonstrations. Here are our girls, who've taken part in this seasonFashion Week.
Stasha Yatchuk
It isn't the first season for a 16-year-old model from Belarus . Stasha began her career with exclusive at one of the most prestige shows PRADA (autumn/winter 2014/2015, Milan).
Stasha was born in a small town Malorita in Brest region. As Stasha told herself, she started seriously  considering the career of model at the age of 14. She was discovered via social networks and eventually she was offered a job in Sergey Nagorny's agency. This way it all started.
"For me, of course, Fashion Week is a mad time: there is no opportunity to sleep, to eat, there are always castings, fittings and shows, and you haven't got any free minute", – told Stasha to the press. This season there are   such brands as BCBG and Hervé Léger by Max Azria – clothes made by the Frenchman of Tunisian origin, that made all the American girls go crazy, and also a demonstration for tsuch world brands as Carolina Herrera and Ralph Lauren, in the list of her demonstrations in New York .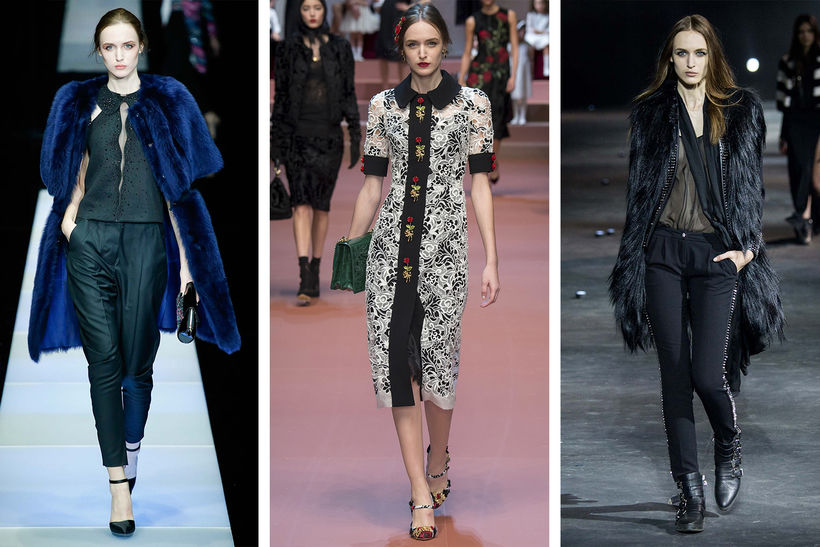 In Milan Stasha was showing Philipp Plein, Costume National, Iceberg, Dolce & Gabbana, Giorgio Armani, Elisabetta Franchi, and in Paris – Barbara Bui and Akris. It's noteworthy, that she's made an editorial for VOGUE RUSSIA (March, 2015) right after the season.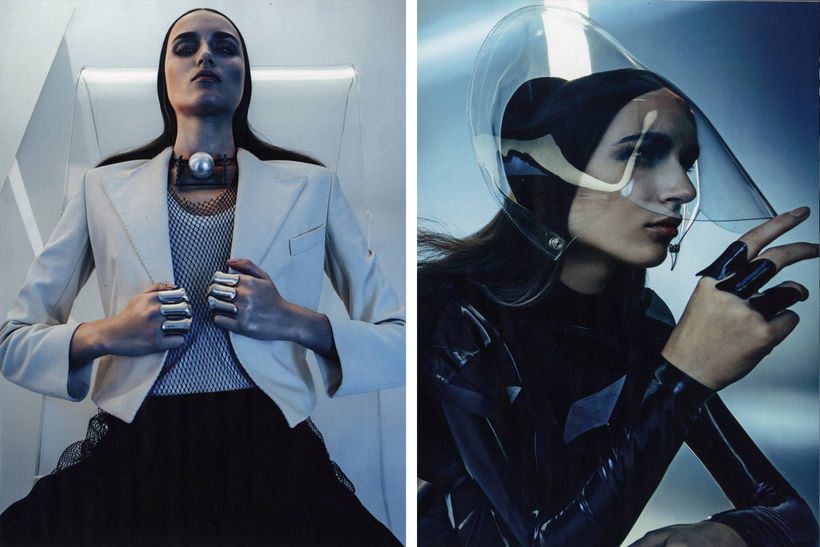 Sabina Lobova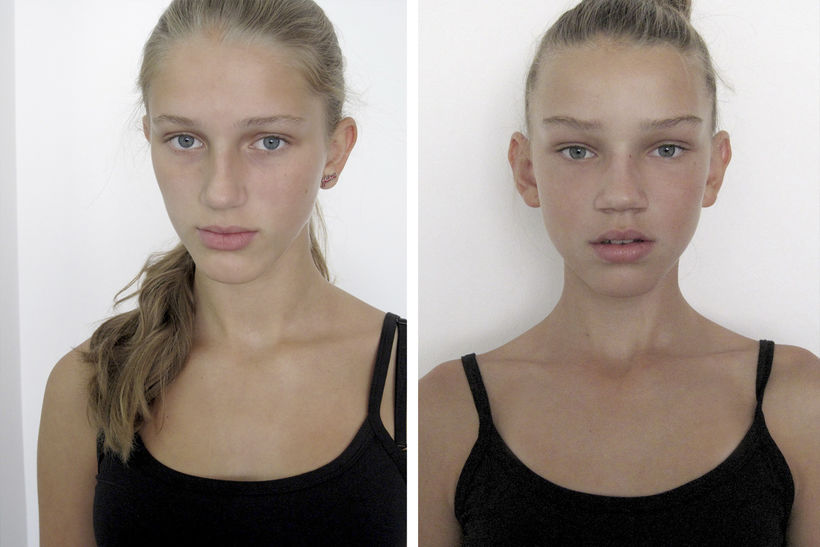 Sabina came to the agency at the age of 14 together with her sister Elina, who was 12 years old at that moment.
At the New York Fashion Week (spring/summer 2015) Sabina has recently taken exclusive and opened the Victoria Beckham show. One of the important factors in model's career is the support of her parents.
Sabina is lucky: her family relates to her passion positively. After the season Sabina told, that her family arrived to support her in Paris, and also they were present at the Moncler Gamme Rouge demonstration, which Sabina was closing .
In this season the number of her shows goes off-scale: in New York Sabina wason the runwaysin the clothes by Marc by Marc Jacobs, Diesel Black Gold, Vera Wang, and Porsche Design. In Milan she demonstrated the collections by Gucci, Costume National, Jil Sander, Etro, and in Paris she presenting collections by Nina Ricci, Kenzo, Emanuel Ungaro and John Galliano and that's not a complete list.
As a result of Fashion Week Sabina got into the TOP 10 NEWCOMERS S/S 2015 list of one of the most influential websites www.models.com. In addition, there's been a great majority of magazine photoshoots published , and some of them are still to come out. One of her last work was a shoot for VOGUE Spain (April, 2015).
Beyond the runway Sabina looks simple but stylish. Her irreproachable street style causes mad delight of her fans in social networks.
There is a well-known photo with Sabina and the creative director of Armani fashion house, on which the Belarusian model embraces the couturier in the similitude of a guardsman.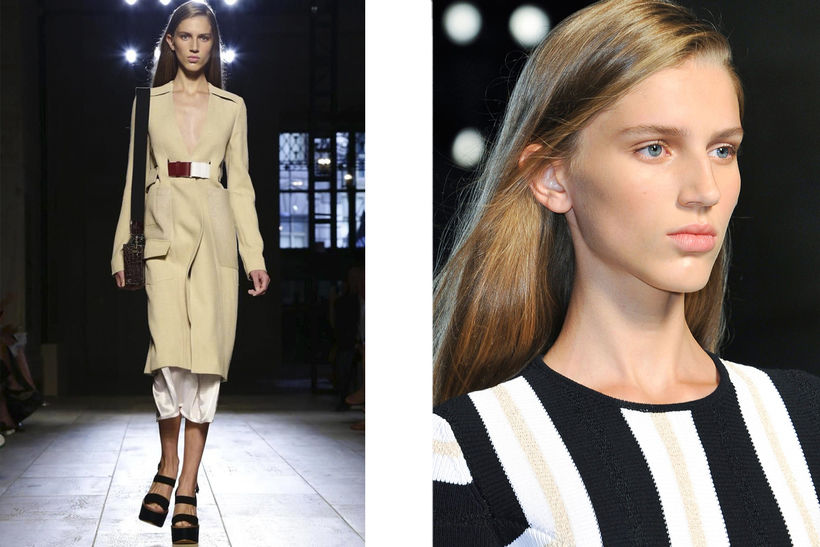 Nadya Kurgan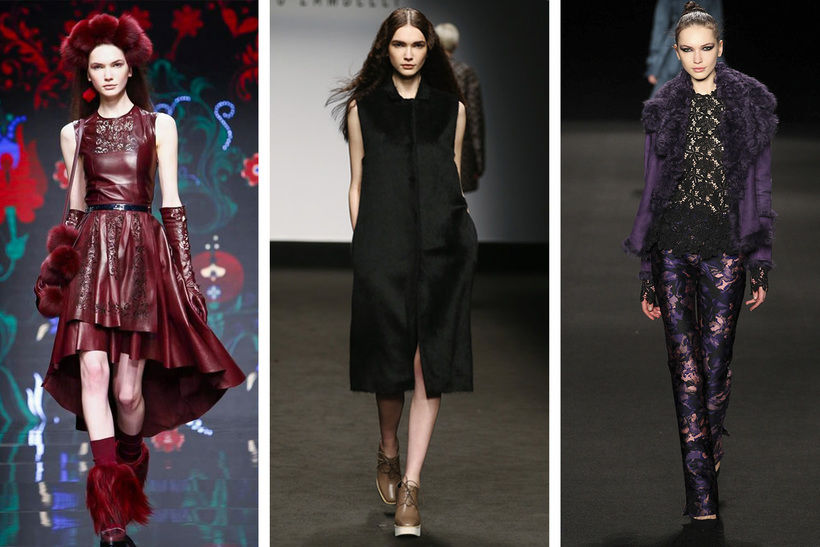 For the first time I saw Nadya at one of the shows, which was held as a part of the Belarus Fashion Week. Nadya participated in the latest seasons, was on the runways representing different designers, including Paris Fashion Week. She looked fantastic.
As the outcome, ther've been shows in New York and Milan  she presented the clothes by Emporio Armani, Giorgio Armani, Roberto Musso, Alberto Zambelli and others.
Zhenya Katava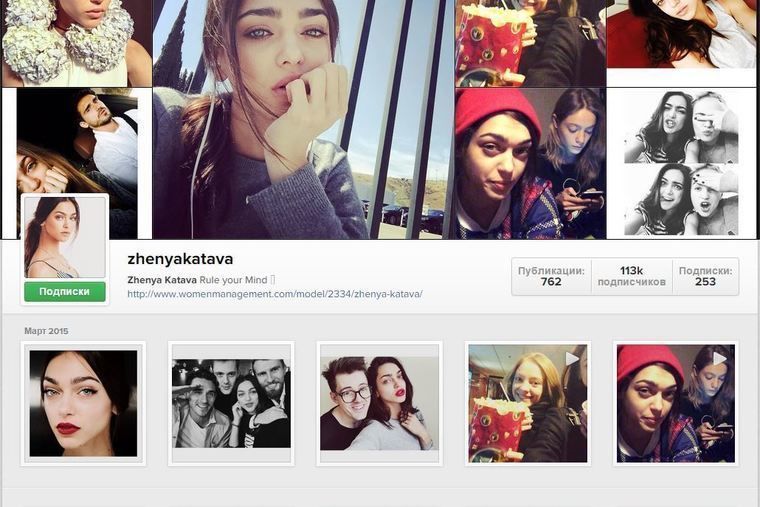 Zhenya's proved herself in the Fashion Industry long time ago: she started attending model school in 2008 and now she has more and more demonstrations and photoshoots every season. She is Rachel Zoe's favourite.
Moreover, she can always be seen at the fashion shows of Giorgio Armani. The popularity of this Belarusian model on the Instagram is worth to be noticed. I, personally, follow her account:  she has more and more followers every day, and nowadays their number exceeds 113.000.
This season Zhenya was at the demonstrations of Desigual and Marc Jacobs in New York, Emporio Armani, Bottega Veneta and Dolce & Gabbana in Milan.