"Burger King" comes to Belarus
First restaurant is opening out of "Kamennaya Gorka" station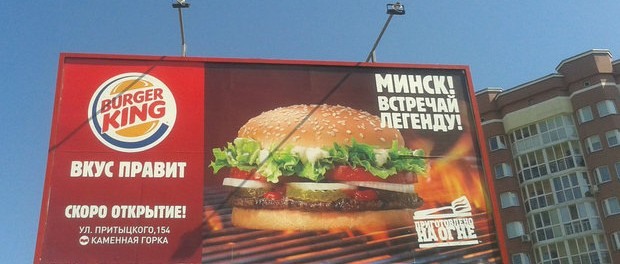 The other day there appeared the billboards with the information about forthcoming opening of the American fast-food restaurant "Burger King" near "Kamennaya Gorka" station. As TUT.BY found out the fast-food restaurant is appearing in the extension near the exit out of metro.
According to the information on the billboard, the establishment is opening on Pritytskogo, 154 Street. This building hasn't been drawn on the map yet, but the administration of Frunzenskiy region said that the restaurant is situated out of the subway towards the ring road and the future "Green City" shopping center.
There are builders working in this place now. And according to the condition of repair it's difficult to guess, what will be there.
But then two men on the roof told the press photographer  about the opening of "Burger King" in this building.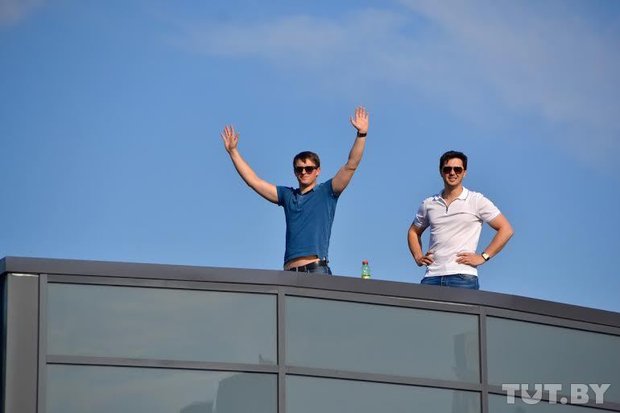 The source in the catering area also confirmed the information that the American chain is appearing exactly in this extension to the exit out of subway.
Thus, in the outskirts of Minsk there are appearing two fast-food chains that are new for Belarus at once. Finnish "Hesburger" is planned to be opened in "Green City".
Burger King is the 2nd largest chain of fast-food restaurants, specialized on hamburgers, in the world. It has been existing since 1954 and consists of 13.000 of restaurants all over the world, which are visited by more than 11 million people. In Russia "Burger King" has been operating under franchise since 2010, but in Ukraine it still hasn't been opened.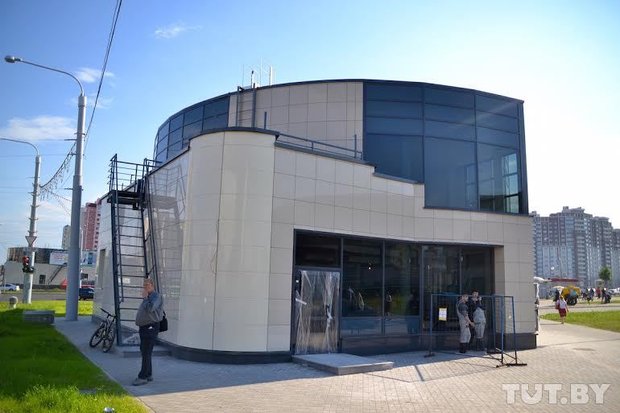 Text and photo by TUT.by