Dinamo Minsk falls to Rapid Wien in the last match of the 2015-2016 UEFA Europa League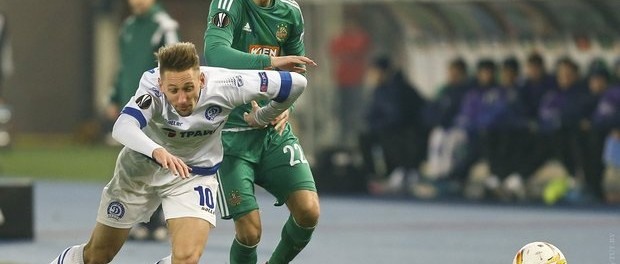 Belarusian FC Dinamo Minsk has lost its last match within the 2015-2016 Europa League to Rapid Wien. The Austrian football club clinched a 2:1 home victory.
Rapid Wien could open the score in the 21st minute, but Dinamo's goalkeeper Aleksandr Gutor saved Steffen Hofmann's penalty. However, soon, just in 8 minutes, his teammate Maximilian Hofmann hit the Belarusian net.
In the 59th minute, Matej Jelic extended Rapid's lead – 2:1; fresh Dinamo's defender Mohamed Mounir managed to score, outperforming several Austrian defenders and the goalkeeper.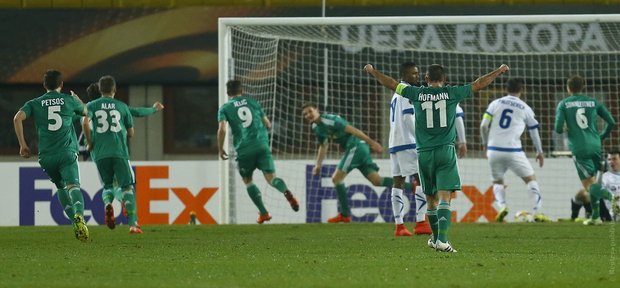 At the end of the match, Dinamo made much effort for a final attack, but Rapid had no any difficulties defending the net.
Match statistics
Rapid Wien – Dinamo Minsk
Possession (%): 58-42
Total attempts: 10-14, On target: 5-3, Off target: 5-7, Blocked: 0-4
Corners: 5-3
Offsides: 3-2
Yellow cards: 1-0
Red cards: 0-0
Fouls committed: 17-14
Passes: 580-345, completed: 498-277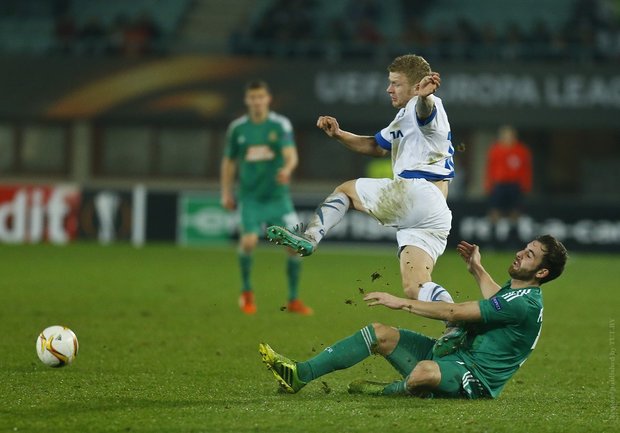 In the other match of Group E, FC Viktoria Plzen drew with Villarreal CF – 3:3.
UEFA Europa League Group E. Standings:
1. Rapid Wien (Austria) – 15 points (after 6 matches)
2. Villarreal CF (Spain) – 13 points (after 6 matches)
3. FC Viktoria Plzen (the Czech Republic) – 4 points (after 6 matches)
4. FC Dinamo Minsk (Belarus) – 3 points (after 6 matches)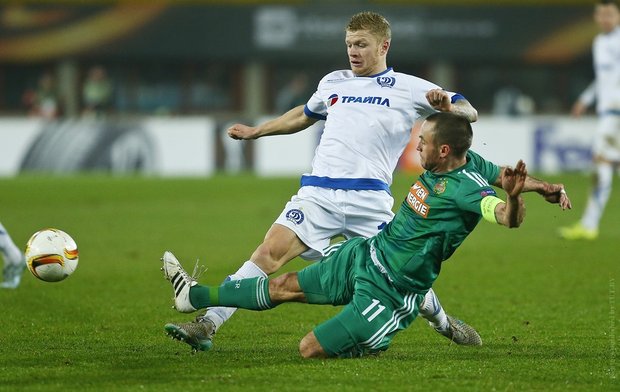 At a press-conference, Dinamo Minsk head coach Vuk Rasovic commented on the match against Rapid Wien:
Before the meeting I said: everything is clear in our group. So today, the game was good and open. It's a pity we lost, because we had some good chances. We were a little bit unlucky. We played as we wanted to. Just at the end we lacked concentration.
Vuk, the team has played the last match this season. Could you comment on the results, touching upon the Europa League games, in particular?
In spring we had other objectives. We wanted to get the Belarusian Premier League crown. But we were unlucky from the very beginning. All in all, we became the runner-up and advanced to the UEFA Europa League group stage. I am pleased with the fact that the team is playing better and better. Now we have to close this season and be prepared for the next one. I want to thank the players for today's match and for the whole season!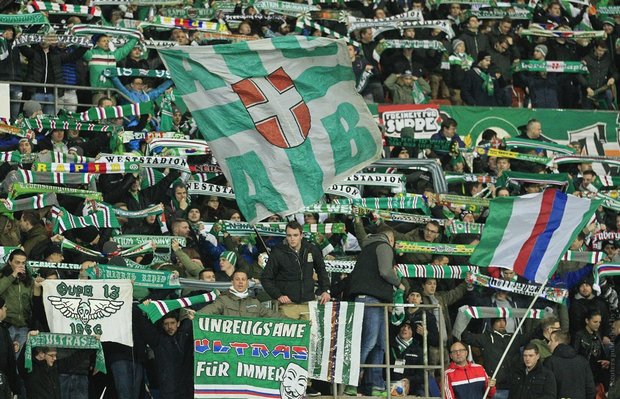 Why did Adamovich replace Rassadkin in the starting line-up?
Gleb Rassadkin got an injury, but he felt great. However, in the pre-match warm-up, it became clear that he would not be able to take the field. So, we decided not to risk, giving a chance to Adamovich who is feeling good. We made that decision just 15 minutes before the game.
Rapid Wien head coach Zoran Barisic also commented the match:
I want to congratulate my team with a victory. They found their rhythm. At the beginning, we didn't played great, but then the team recovered the composure and attacked a lot. Maybe in some moments they weren't fully concentrated. But the team desired to win and they achieved their objective.
We had a nice defense, not allowing the rival to have any scoring chances. In the future we intend to become even better. I would like to strengthen the defending capacity. I will try to do that as soon as possible.
To achieve the knock-out stage within the UEFA Europa League is a historic moment for us. I'm satisfied with the way we held the season. Play-off is a great achievement for us. If six months ago, someone had said that we would qualify, I would not have believed. But recently the players have made progress, and I respect them.
We will not have easy opponents anymore. The best teams qualified for the knock-out stage. So I do not know against which team we would like to play. All the opponents are tough. There is an opportunity to face Borussia Dortmund, but I do not want to speculate on this issue. We know that Borussia is a top-notch team.
Has Dinamo Minsk started playing better compared with the September match?
Yes, this time the opponent was much stronger. FC Dinamo is a strong team (physically). Today the Belarusian football players showed their high level. They played fast and, once again, showed their best.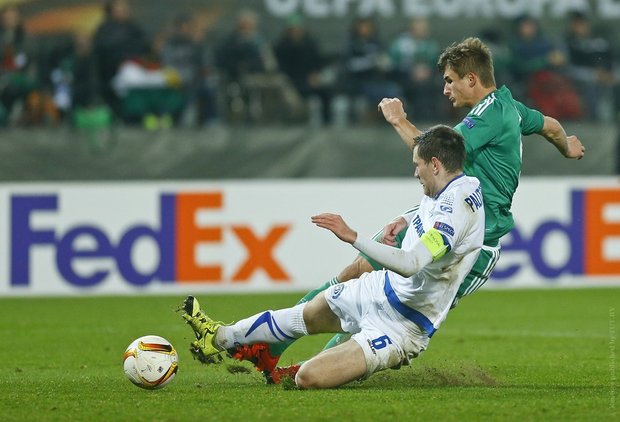 Text by TUT.BY, Pressball.by, Tribuna.com
Pictures by TUT.BY, Reuters