Minsk to host Mrs. Universe beauty contest for the first time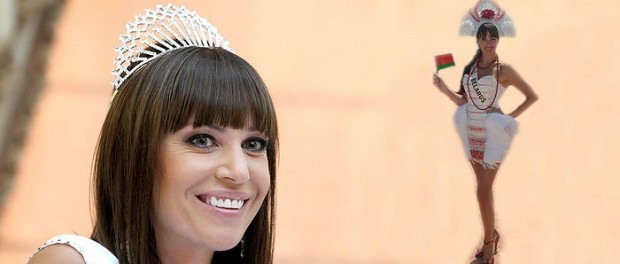 The question "Why Belarus?" can easily be answered.  "The current and reigning Mrs. Universe 2014 is Sabrina Pinion from the United States. But there are certain problems, mainly with use of "Universe" word which is owned in the US by Donald Trump in the name of the contest so it is impossible  to hold the contest in the USA. That's why the right to hold this contest was passed over to Belarus," explained Natalia Trofimova, one of the organisers.
Starting 24 till 30 August over 50 beauties from different countries of the world will compete for the crown in the Belarusian capital.
Natalia sais, that there are over 10 applications from Belarusian beauties, who are ready to represent Belarus in the contest this year.
"I will not disclose the names of the women, who sent their applications, but they are from different social spheres". Natalia Trofimova noted. –  "Among the applicants there are a business lady, an actress, a lawyer, a BSU professor, Mrs. Belarus title holder. The international jury will make a choice and soon we'll name a woman to represent Belarus at Mrs. Universe 2015."
One of the members of the Mrs. Universe 2015 contest organizing committee – Alesya Kokoshnikova marked, that Mrs. Universe is not a traditional beauty pageant.
"It's rather a social forum, the major theme of which is a fight against domestic violence, a search of solution to the problem," she said.  "Every contestant here is a goodwill ambassador of her state."
The program of the forum will feature dozens of events. For example, there will be  held the Day of the national costume at one of the ethnic squares of Belarus – at present the organizers are discussing this event with the Belarusian State Museum of Vernacular Architecture and Ethnic Heritage and the Dudutki museum complex.
The beauty pageant will also feature the Day of Talents, Sports Days and the Day of the Charity Wedding, where all the contestants will be presenting  school bags, prepared at home in advance,  to 40 Belarusian children from large families.
This year the day of the forum called "Against the Family Violence" will be different from the previous ones. For the first time apart from the speeches of the contestants about fighting against domestic violence in their countries, the victims, suffering domestic violence, will be able to get free qualified legal assistance.
Svetlana Kuznetsova, a Belarussian citizen, who works as a teacher of mathematics in one of the Moscow gymnasiums, has triumphed at the international beauty contest Mrs. Universe 2013, BelaPAN reports.
The organizers of the beauty pageant are the Bulgarian company Mrs. Universe LTD and the Mrs. Universe Production center .
Text by Naviny.by, photo by BelTA.
Get more from Mike G Law.