Three examples of tennis player Victoria Azarenka's expenditures in 2015
In 2015, Belarusian tennis player Victoria Azarenka took part in fourteen WTA tournaments and earned more than $1.3 million. On average, she received over $95,000 per tournament, which is almost five times less than in the successful years 2012 and 2013.
The disappointing results influenced Azarenka's prize money, but she still remains one of the richest women in tennis. With a fortune of $25.5 million, the Belarusian is in the fourth position on the corresponding list. Only Serena and Venus Williams and Maria Sharapova are ahead of her.
Victoria Azarenka's earnings allow her to live in a great way. Here there are several examples of how she spent money in 2015.
Azarenka bought a house in California
In June, the Internet spread the information that Victoria Azarenka bought a house on Manhattan Beach in California (the USA). It disposes five bedrooms, a lift, and several bathrooms.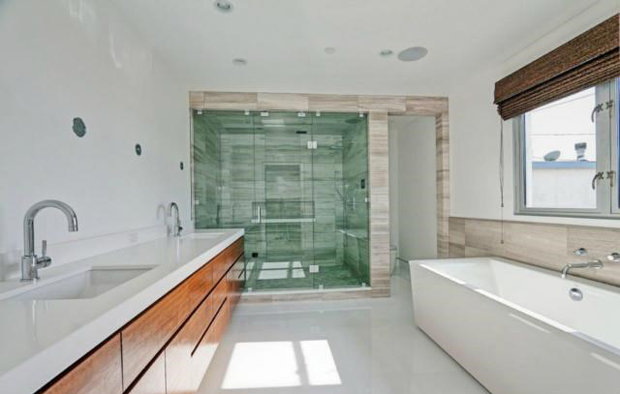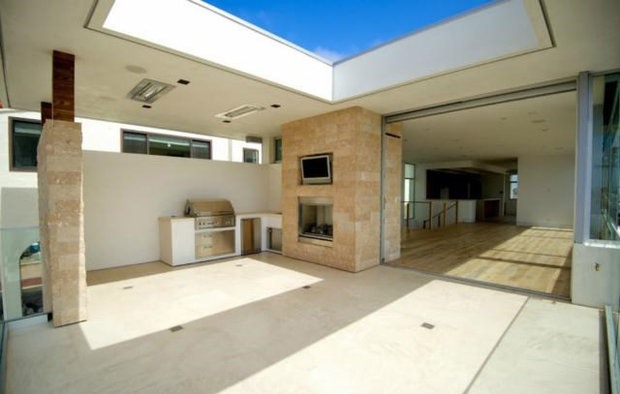 Chatting with her Twitter followers, Vika offered to decorate a new house with an unusual plate she found out during one of her trips.
"I need decorations for my house. Me and Sasha Bazhin stealing stuff from museum," she twitted.
Azarenka paid a fine off for swearing during a match at Roland Garros
In the third round at Roland Garros (2015), Victoria Azarenka met No.1 Serena Williams of the USA. Victoria clinched the opening set of the match (6:3) and had a chance to dismiss the American in straight sets, leading with a break. However, during one of the rallies in the tenth game of the second set, chair umpire Kader Nouni of France took a controversial decision in Serena's favour.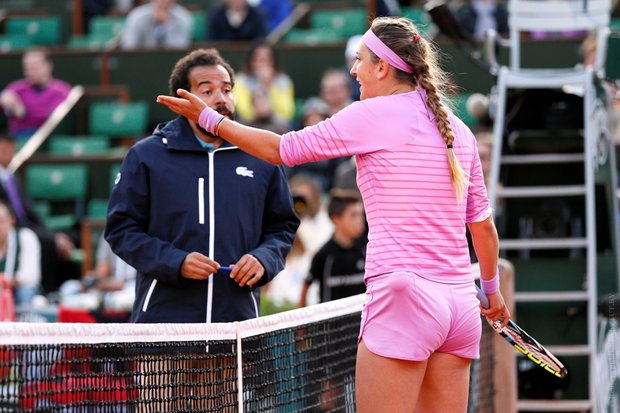 The Hawk-Eye, invisible to the tennis players, showed that Azarenka's ball touched the baseline; Serena played according to the situation, the linesman shouted "fault", and Williams hit the ball to the net. Nouni came onto the court and overruled the call after checking the mark. Azarenka believed she should have been awarded the point because Williams' shot off the baseline was into the net. But Nouni thought the linesman's call had hindered Williams, therefore he asked the point to be replayed.
Victoria admitted Nouni was wrong, but the umpire stayed still. In response to his reaction, the Belarusian tennis player swore, and later commented on the episode to the press: "This decision – complete crap, and everyone knows it. It was unfair, but that's part of the game. This was an important decision? Yes. Key decision? No."
She added that an instant replay system would have proven her right: "We need to have a review (system)," frustrated Azarenka said at her press conference. "You know, to have a damn review, because it was so clear. But in that moment, if you don't have a review like that, it's causing a lot of problems. Maybe there is something you can do about it, because it's always this rule that is (the) umpire's call, and I don't get it. How would you call that? She already hit the ball. The ball was touching the net and he says it's not a late call. There definitely has to be a review on that. We have a Hawk-Eye, so might as well just have that."
According to a sports journalist, Matt Cronin, the French Open organizers decided a day after to fine Victoria Azarenka for a total of $7.000 for bad on-court behavior. That including swearing, not just once, after the incident had happened.
The official websites of the WTA and Roland Garros didn't publicly inform of the incident.
Azarenka helped a young Belarusian player to buy a new tennis outfit
The next story took place during Victoria Azarenka's visit to Minsk (Belarus). While staying at the National Tennis Academy in the early morning, she noticed a boy. He was beating a ball against the wall, imagining that he was opposed to a formidable rival; he did not even notice the famous tennis player nearby. Azarenka called the boy, asked about his deeds and admiring his dedication to sports (he comes from Borisov to train in Minsk), gave him a few hundred dollars for a new tennis outfit. She was even forced to persuade the proud youngster who didn't want to take money, but, all in all, he received that aid.
Shortly after that, the boy, Timofey Yutkin, made a video message for Azarenka, informing he was training with a new outfit. Vika, in turn, published that video on Instagram with a very emotional post: "Aweee! I'm so happy I had tiny positive impact on this kid from Belarus! Thank u for this message and I wish u best of luck. These are the best things in the world, being able to help others. There is nothing that makes me happier! Good luck, Timofey, I'll be supporting you."
Text by TUT.BY
Pictures by Reuters, Shorewood Realtors